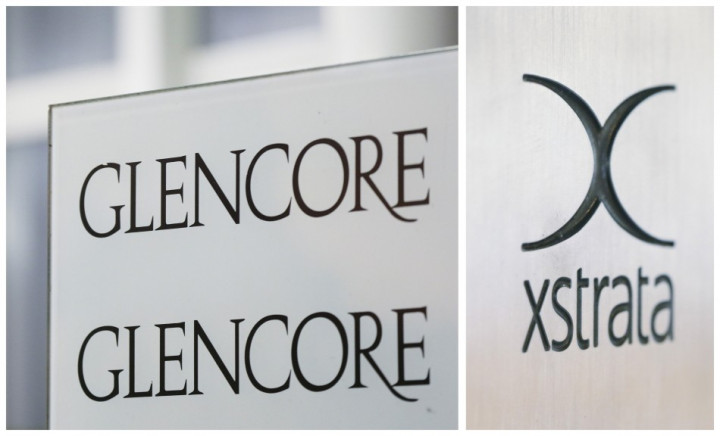 Glencore and Xstrata wait for clearance from Chinese and South African market regulators for their multi-billion pound merger. The two have already received an approval from the European Union but the European steelmakers are unhappy with the European Commission's handling of the zinc market.
China's antitrust authorities are expected to clear the deal by the end of 2012, despite some uncertainty.
The merger does not significantly impact competition but China can consider domestic industrial policy while considering approval, The Wall Street Journal (WSJ) reported, citing Berwin Leighton Paisner LLP lawyer Dave Anderson. However, the deal is expected to be approved, since the companies do not have operating assets like mines and smelters in the region.
"The market is hugely fragmented, and you can't point to any significant consolidation in China," WSJ quoted a Sanford C analyst, Paul Gait, as saying.
Both Glencore and Xstrata are already selling minerals in China and the merged company expects to raise its market share in the country.
South Africa will consider the deal during Competition Tribunal hearings scheduled to be held between 11 December and 14 December in Pretoria. In October, the country's Competition Commission recommended the deal for approval subject to employment conditions.
The mega-merger, creating a natural resources giant, has been approved by shareholders of both companies and on 22 November, EU regulators approved the $32bn (£20.07bn) merger after commodity trader Glencore agreed to reduce its European zinc market share to below 40 percent.
As per the agreement, Glencore will terminate an exclusive zinc sales deal and sell its 7.8 percent interest in Nyrstar, the world's largest zinc producer.
The scraping of the sales deal means 350,000 tonnes of zinc, representing 16 percent of Europe's zinc market, will be freed up, thereby reducing the combined group's market share of 50 percent to less than 40 percent. Additionally, Glencore will not buy zinc from Nyrstar for 10 years to preserve competition.
With a market capitalisation of about $70bn (£44bn), the merged company will become the world's largest zinc miner, ferrochrome producer and thermal-coal exporter, according to WSJ. It may also become the largest copper miner on earth by the end of the decade.
The EU's terms to support competition, however, were criticised by Eurofer, the association of European steelmakers, which noted they were insufficient to prevent market dominance of one supplier. The association said the new company, which still holds a market share of around 35 percent, was "dangerously close to the 40% threshold set by the Commission".
"The European steel industry, which uses the lion's share of zinc metal traded in Europe, will still have to face a leading provider effectively controlling the zinc supply chain from mining to warehousing operations," Eurofer added.
Europe's steel industry needs zinc to provide coatings to steel products to make them corrosion-resistant.