Global Stocks Gain as Emerging Markets Sell Off Eases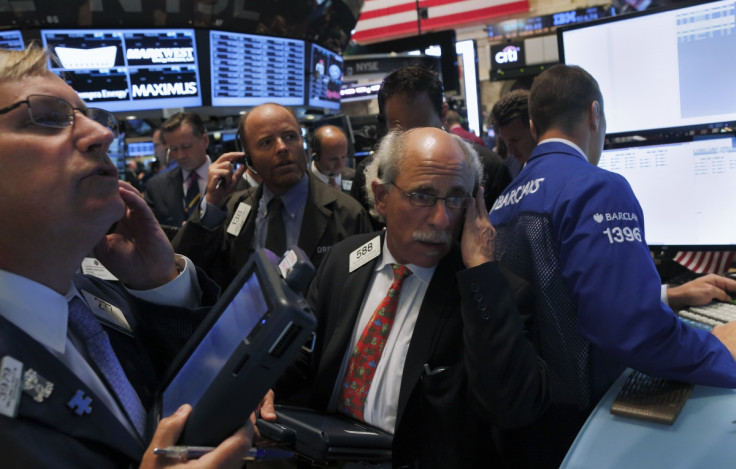 Global stock markets gained as asset outflows from emerging markets declined last week.
The Dow Jones Global Total Stock Market index gained 0.29% to 3224.17, as most of the emerging markets gained.
Japan's Nikkei 225 closed at 14,865.67, up 2.88%, while Australia's S&P/ASX closed trading up 0.49% at 5,438.70.
In China, the Shanghai Composite Index declined 1.17%, while Hong Kong's Hang Seng closed up 0.78% at 22,568.24 and India's BSE Sensex closed up 0.75% at 20,690.23.
Brazil's Bovespa index earlier closed at 47,288.61, up 0.29%.
Outflows from emerging market bond and equity funds declined to just under $3bn (€2.2bn, £1.8bn) in the week to 19 February, Reuters reported citing data from fund tracker EPFR Global. Outflows from equity funds were $1.59bn.
In the past three weeks, the average outflow was $5bn, according to EPFR. Year-to-date, the equity outflows totalled $23.4bn, compared to $15bn for the whole of 2013 for funds tracked by EPFR.
For the last 17 weeks, equity outflows totalled $38bn or 5% of the total assets under management, according to analysts at Morgan Stanley.
Outflows from emerging bond funds were $1.25bn last week, bringing total year-to-date losses to $9.26bn. Last year's outflows amounted to $14bn.
Developed Markets
Meanwhile, inflows to the developed markets' equity funds were $14.5bn last week.
The Stoxx Europe 600 index rose 0.25% to 335.62 as at 10:26 am GMT.
Britain's FTSE 100 is trading up 0.48% at 6,845.47, while Germany's Dax declined 0.04% to 9,615.43. France's CAC 40 gained 0.14% to 4,361.49.
In the US, the Dow Jones Industrial Average closed up 0.58% at 16,133.23, while the S&P 500 index gained 0.60% to 1,839.78 at close.
The US Federal Reserve's decision to scale back its massive stimulus prompted an asset sell-off in emerging markets. Foreign investors started selling off of their risky investments in emerging markets shares and bonds and repatriated money to their home countries.
In order to rein in on the capital outflows, several emerging central banks such as Turkey, India, South Africa and Brazil have tightened monetary policy in recent weeks and many more are expected to follow.
© Copyright IBTimes 2023. All rights reserved.