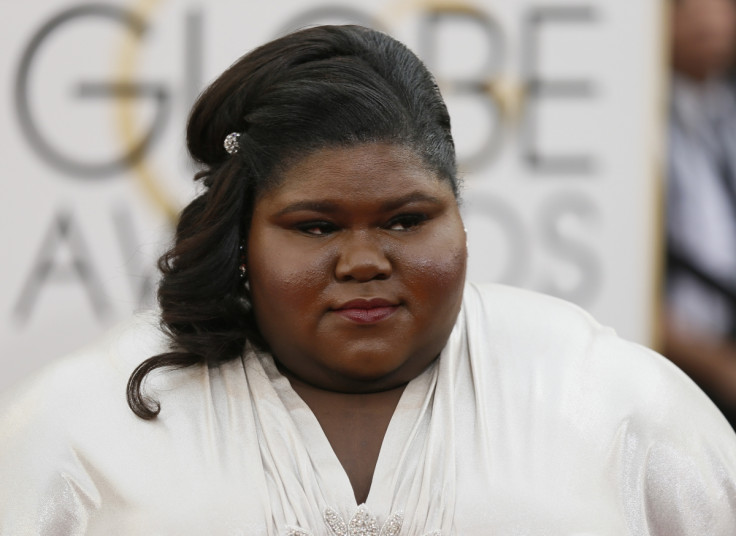 American actress Gabourey Sidibe has lashed out at critics who had said negative things about her red carpet appearance at the 71st annual Golden Globe Awards held at the Beverly Hilton Hotel in Beverly Hills, California.
The 30-year-old Precious actress wore a custom off-white gown by Daniel Musto with Michael Costello, and combined it with Neil Lane jewellery, a Deepa Gurnani bag, and Barefoot Tess shoes.
She took to her Twitter account and wrote: "To people making mean comments about my GG pics, I mos def cried about it on that private jet on my way to my dream job last night. #JK"
She later added: "Yay! Everyone is so wonderful and supportive of my shade! This might be a problem down the line. Thank you! #notmyjetthough #imnotthatfancy"
Meanwhile, Musto took to the microblogging website, and shared last minute preparations ahead of the ceremony.
"Remember that time I stabbed myself with a safety pin and bled all over Gabourey Sidibe's Golden Globes dress and had to clean it with my own spit because she said it would work and than she tweeted a photo of me doing it? Yeah. It worked," he wrote on Instagram, along with a picture of him licking her dress.
Costello shared the original gown design on Webstagram and wrote: "To everyone asking I just wanted to show you the original dress design for Gabourey sidibe . This I made for her and a stylist name Daniel Musto altered it . Gabby is so sweet and wonderful and I think she is an amazing confident actress . And hope to work together again with out the middle men!"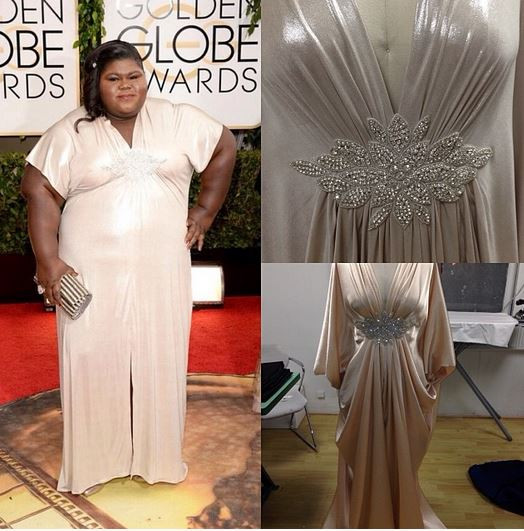 The American Horror Story star had previously talked about her body issues.
"I didn't really get to grow up hearing that I was beautiful a lot, or that I was worth anything nor did I grow up seeing myself on TV," Sidibe said during Women's Inspiration and Enterprise (WIE) conference in Manhattan in 2012.
She added: "Then at some point when I was 21 or 22 I just decided that life wasn't worth living if I wasn't happy with myself so I just took all the steps that I could to figure out how to love myself and become confident. Truthfully speaking if I hadn't found this person before that movie [Precious] I wouldn't have even be in that movie."