An Asus spokesman has revealed that the company will be launching a "dedicated audio dock" for its new Nexus 7 tablet later this year, according to Pocket-Lint. The dock is expected to allow users to listen to the music as well as charge the tablet at the same time. The Pocket-Lint claims that the new accessory will come in black and almost look like a part of the tablet. Moreover, the site mentions that the Nexus 7 will sit in the dock horizontally, which will make it suitable for watching movies.
"Although details on the new accessory are few and far between at the moment, a spokesman for the company has confirmed it will be launching the music add-on later in the summer. Pricing has yet to be confirmed," claims Pocket-Lint. The audio dock is expected to connect through the four docking connectors on the side of the tablet.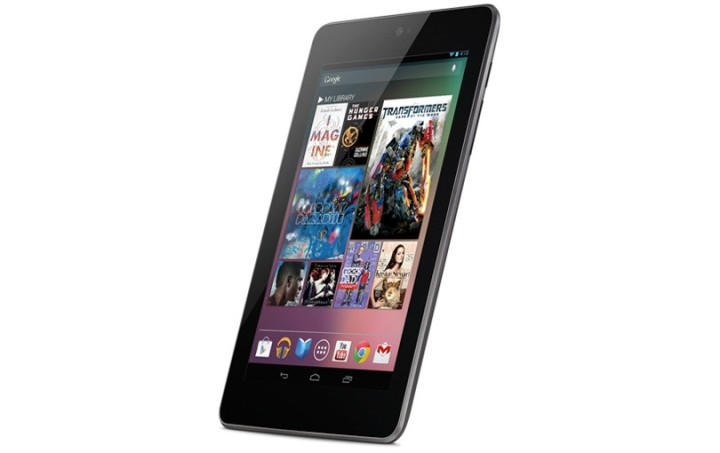 Recently, Asus announced the audio dock to its popular Transformer Pad family at Computex 2012. It is made of aluminium with an array of drilled holes that allows the beats to emerge from the device. This time, Asus has told Pocket-Lint that it has no plans to fabricate a docking keyboard as found on the Transformer tablet. According to reports, the docking keyboard will need the device to be 10in or more for it to work effectively. Hence, it could disappoint users expecting a similar dock on the Nexus 7 tablet.
The company is expected to release a collection of colourful cases for your new tablet. Users who wish to accessorise their Nexus 7 could check here. You could check for an array of colourful and trendy covers, bags, styluses and holders for your tablet.
The Google Nexus 7 has dimensions of 198.5 x 120 x 10.5mm and weighs 340g. It is powered by the Nvidia Tegra 3 chipset with a 1.3GHz quad-core processor. "The latest challenger to enter the competition is ASUS, partnering with Google to create the first Nexus tablet, a device that not only will amaze with its MSRP, but with its quality," elaborates Engadget.