Former Premier League referee Graham Poll has criticised Didier Drogba's playacting against Barcelona on Wednesday night but cautioned there was little officials could do to counteract such tactics.
Drogba's goal just before half-time gave the Blues a crucial lead to take to the Nou Camp for the Champions League semi-final second leg as Roberto Di Matteo's side defeated holders Barcelona at Stamford Bridge.
The Catalans outplayed Chelsea for much of the first-half but failed to convert their possession into goals as Cesc Fabregas and Alexis Sanchez spurned guilt-edge opportunities.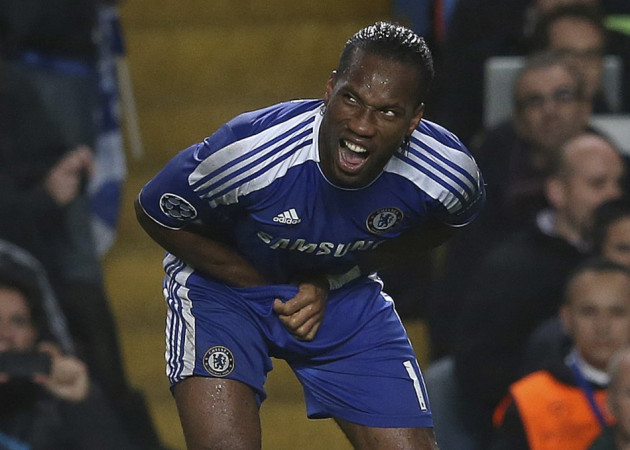 But the home side's resilient defence held-firm in the face of a sustained Barcelona onslaught and Didier Drogba converted their one clear chance to reward an outstanding, bullish display from the Ivorian.
The Chelsea forward was at his cavalier best all night, bullying a Barcelona defence stripped of Gerard Pique - but he found chances limited as the Catalans pressed high upfield, stymying supply lines.
Nevertheless, Drogba's main impact either side of his goal was to unleash his full range of time-wasting tactics to disrupt Barcelona's rhythmic passing and buy valuable time. And former Premier League referee Poll believes such amateur dramatics are now, unfortunately, part and parcel of the modern game.
"Didier Drogba was at his infuriating best last night, leading the line half the time and rolling around simulating pain the rest. I was shouting at the television before half time: 'Get up!'" Poll told the Daily Mail.
"Then he scored... His intentions quickly became clear. At the merest hint of contact he went down. As a referee there is little you can do to counter such tactics. Player safety is your priority and the one time you ignore somebody writhing on the ground will be the time he is hurt."
He added: "Referees are as frustrated as players and fans when players are obviously feigning injury. Likewise physios.
"The only weapon a referee has is to add on a lot of time and with Drogba's Chelsea hanging on at 1-0 I expected a lot more than three minutes - Felix Brych missed an opportunity.
"Drogba can lead the line with power and strength - then he collapses in a heap and plays for free-kicks and penalties. But ask Chelsea fans this morning if they mind."