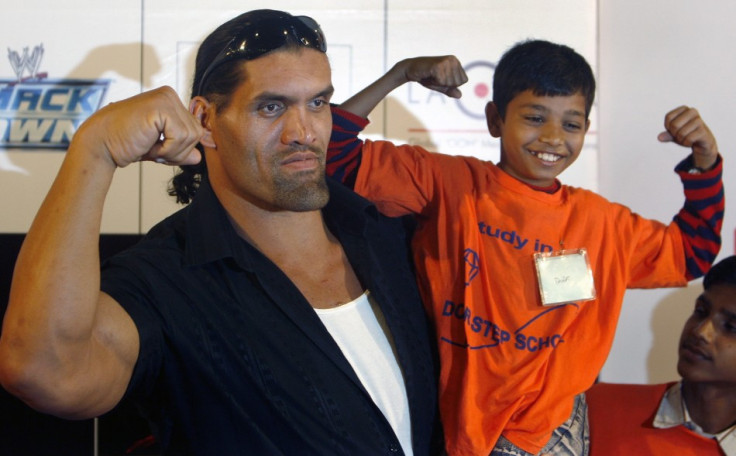 India-born World Wrestling Entertainment star the Great Khali has undergone surgery to remove a pituitary gland tumour that caused his gigantism.
The wrestler and actor, whose real name is Dalip Singh, is 7ft tall and weighs 347lbs because of a tumour that produced excess amounts of a growth hormone.
If the problem had remained untreated, it could have led to cardiovascular problems. Wrestling icon Andre the Giant, who was also famed for his size, had the same condition and died of congestive heart failure in 1993 at the age of 46.
Singh, who starred alongside Adam Sandler in The Longest Yard and Steve Carrell in Get Smart, is recovering in a Pittsburgh hospital and is expected to be released soon. His recovery period will last around three months.
A spokesman for WWE said: "We are happy that the Great Khali had successful pituitary surgery and we look forward to him returning to the ring."
Singh worked as a labourer and as a police officer in India before making the move into showbusiness sport in the US.
See Singh in action in The Longest Yard below, courtesy of Movieclips: