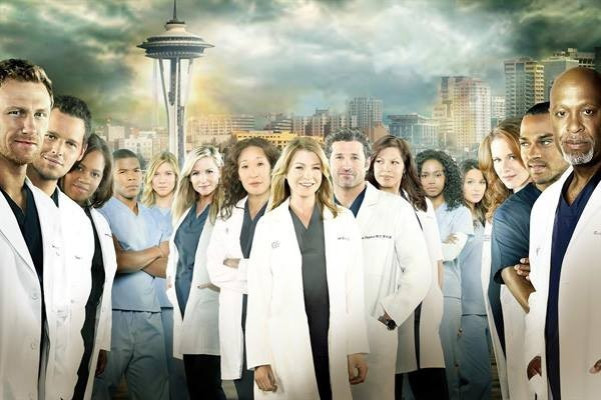 It's wedding season on Grey's Anatomy. Season 10, Episode 11 of the show, Man on the Moon, will feature April's (Sarah Drew) wedding to Matthew (Justin Bruening), that is, if everything goes smoothly.
Although fans may be wondering if April will actually go through with the wedding, given her romantic history with Jackson (Jesse Williams), TV Line reveals that April's three sisters Libby (Emily Happe, Days of Our Lives), Kimmie (Elizabeth Bond, Drop Dead Diva) and Alice (Grace Bannon, The Middle) will feature in the episode as guests who have come to assist their surgeon sister in her wedding preparations, as per a report in Fashion & Style.
TV Line adds: "Prediction: There's a hitch or two, but the wedding will happen."
In the last episode that aired on 21 November, it was seen that Kepner approaches Jackson and tells him that she seeks his blessings before she walks down the aisle. Although he does give her his blessings, he decides to keep away from the big day. But it remains to be seen whether Jackson will be able to "hold his peace" when the time comes.
Sarah Drew, who plays April, recently opened up to Wetpaint about her character's evolution:
"I think that my character has grown and blossomed," Drew said. "I think she started on Season 6 as sort of being a bit grating; really, cripplingly insecure; and kinda passive-aggressive ... not a very attractive character, in terms of her personality."
Reportedly, for the wedding episode, the cast is filming on a special location. It is speculated that the location being mentioned on tweets by the show's actors could be the place of Kepner's wedding and the mid-season finale.
Arizona played by Jessica Capshaw tweeted: "On location this morning in a super beautiful place...makes me pinch myself..."
As per speculation, it could be a farm where Kepner lived before she joined the Grey Sloan Hospital.
Episode 11, Man on the Moon, will air on Thursday, December 5. The episode synopsis reads:
"April's sisters arrive to help celebrate April's upcoming nuptials and quickly get on her nerves. Matthew and Jackson are forced to work together when they witness a terrible accident, Callie and Arizona work hard to reestablish their relationship and Cristina is pressured to live stream an upcoming surgery. Meanwhile, a familiar face returns to the hospital."