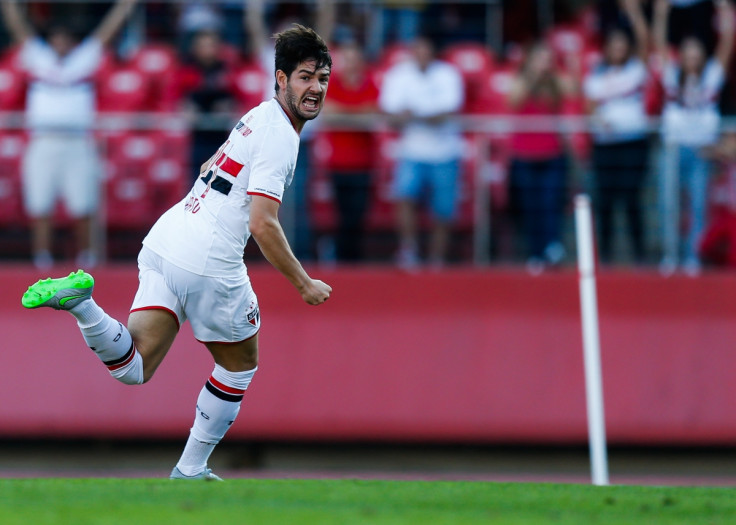 Chelsea interim manager Guus Hiddink has admitted Alexandre Pato is not yet fit enough to play for the Blues' first team. The 26-year-old Brazilian has joined the Stamford Bridge club on loan until the end of the season, but his new manager has revealed he will take time to get up to speed with the pace of the Premier League.
Hiddink, 69, also said he had never seen Pato play live. "We will measure his physical fitness. It also depends on his body and whether he gets in shape quickly or not," the Chelsea manager shared with the club's official website.
"He can be an athletic player; he doesn't need weeks and weeks to lose the kilos. We will test him physically then put him in training sessions and we can rapidly see when he will be available. I haven't watched him live but I have watched him in several video clips. I am curious to see him on the pitch."
Hiddink praised Chelsea's on-loan star for choosing to leave Brazil and take the risk of playing in a new league. The Dutchman said he hopes to help Pato realise his potential during his time at Chelsea.
"If he didn't have a lot of desire, then I don't think he would have made this step to the Premier League," said Hiddink. "He could have been a little easy and say life goes on, but making this step gives him the first benefit after some doubts that occurred in the previous years."
Chelsea's interim boss added: "He could have been playing in Brazil which, with all respect to the Brazilian league, is a little bit different to the Premier League. There is a little bit more space in Brazil whereas here there is a higher tempo, less space, less time and that's why you must respect his decision to come on loan.
"He made good appearances at AC Milan, but you wonder always why he didn't then make the second step. That's why it's good to have him here in the condition we do, so we can see. I will help him to try and make the next step but it's up to him."