Hajj Pilgrimage: Visas Limited for Ebola-Affected Countries while MERS-CoV Remains Risk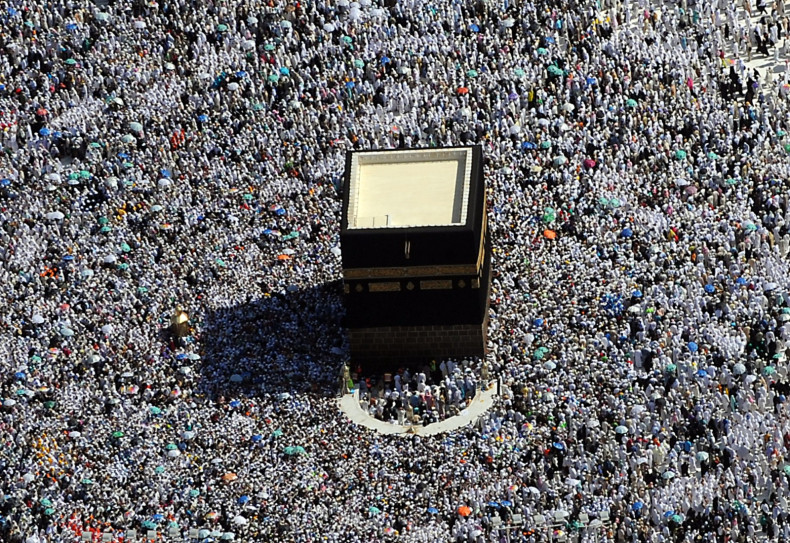 Visas will not be issued to Hajj pilgrims who have travelled to or lived in Ebola-affected countries within the three weeks before they wish to travel.
All visitors to Saudi Arabia will be required to complete an Ebola screening card before being allowed to enter the country, officials in Riyadh have said.
Public Health England (PHE) and the National Travel Health Network and Centre (NaTHNaC) have urged everyone travelling for Hajj and Umrah to familiarise themselves with the all the latest health and travel advice and information for these pilgrimages.
Dr Dipti Patel, joint director of NaTHNaC, said: "Our updated health information sheet for pilgrims includes information on health regulations, vaccine requirements, recommendations and general health advice for those planning to travel for the Hajj and Umrah.
"Pilgrims are strongly advised to follow our specific guidance about staying safe and healthy when travelling."
In response to international outbreaks of disease, the Kingdom of Saudi Arabia Ministry of Health has recommended a number of groups should postpone the performance of the Hajj and Umrah as a precautionary measure this year, for their own safety.
Elderly people, those with chronic diseases (heart disease, kidney disease, respiratory disease, nervous system disorders and diabetes), immunodeficient patients (congenital and acquired), pregnant women and children are recommended to stay at home.
The World Health Organisation (WHO) does not currently advise any travel restrictions to KSA in relation to the outbreak of Middle East Respiratory Syndrome coronavirus (MERS-CoV).
Overall, the risk of UK residents travelling to the Middle East contracting the virus remains low. However, cases reported from KSA continue to increase, to 846 by September 2014, and there have now been 298 deaths, occurring mainly among Saudi residents.
Professor Nick Phin, head of respiratory diseases at PHE, said: "With growing evidence indicating the role of camels in transmitting MERS-CoV to humans, we're advising all travellers to the Middle East, particularly those with underlying or chronic medical conditions, to avoid contact with camels and camel products, and to practise good hand and respiratory hygiene to reduce the risk of respiratory illnesses.
"Pilgrims returning from Hajj and Umrah with flu-like symptoms including fever and cough, or shortness of breath within 14 days of being in the Middle East, should contact their GP without delay and inform them of their travel."
Dr Brian McCloskey, director of global health at PHE, said: "The Hajj is the largest annual international gathering, with more than two million Muslims travelling from around the world, including thousands from the UK.
"A large population in one confined area has historically increased the risk of infectious disease outbreaks, which is why it is important to get the relevant vaccinations and to get travel advice from your GP or travel health clinic."