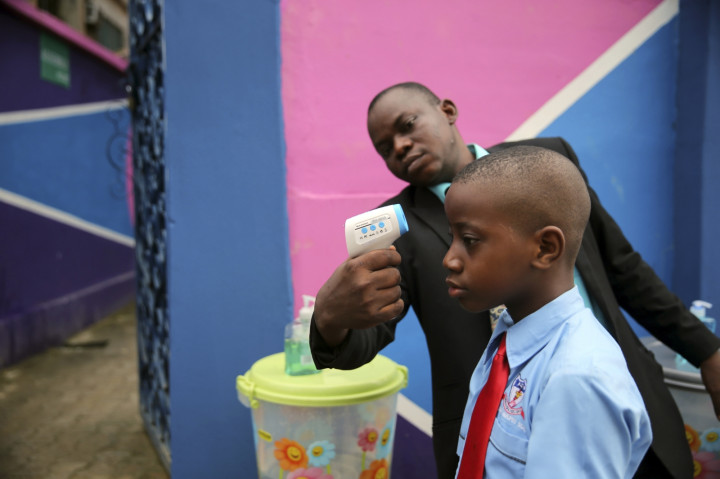 A global response to the Ebola epidemic which has spiralled out of control due to inaction and neglect by the international community, is long overdue, says The Lancet.
The epidemic represents a public health imperative; unchecked, it might very well become a geopolitical crisis.
Appealing to European governments to mobilise all possible resources in the fight against the "horrific epidemic", the article comes up with a list of effective measures that could help assist West African nations reeling under the onslaught of the virus.
It gives top priority to the need for trained health care professionals and urges European governments to enable professionals to volunteer for temporary leave with hazard pay to contribute to control efforts in Africa.
Next is the need for field laboratories, epidemiological and microbiological surveillance resources, diagnostic equipment and mobile communications software and technology.
These needs go hand in hand with basic infrastructure requirements such as electric generators, clean water and fuel.
European countries have the resources and the knowledge to deploy them, emphasises the article.
European countries should actively seek to procure and distribute protective clothing to all health care professionals on the ground as well as to communities in need.
With regards to transport and logistics, governments should create strong incentives for companies to resume operations to affected countries while also mobilising military and civil transport by air, sea and land to ship food, supplies and personnel to the affected regions.
First, aid should be channelled to organisations already on the ground, particularly those led or primarily staffed by West Africans. This includes national, public health systems as well as non-governmental organisations.
Second, the response should catalyse the link between health and development.
Third, built-in mechanisms for governance, monitoring and evaluation should be established.
Finally, affected populations should benefit from their contributions to research. Those in the affected countries will contribute to the discovery of effective drugs and vaccines and to models of care as researchers, field workers, and, above all, participants in research.