Alan Hansen believes that England need to develop more youngsters if they hope to challenge for the World Cup trophy in 2014, with the pundit insisting that Arsenal duo Jack Wilshere and Alex Oxlade-Chamberlain are just the start of a new generation.
England had a brilliant start to their weekend of international duty, defeating Moldova 5-0 to set up a well-gelled side for their match-up with bogey team the Ukraine tonight.
Wilshere is hoping to return from injury to be as much of a star for both England and Arsenal as he left, with the 20 year old touted for big things though setbacks have left him on the sidelines for the last season.
Meanwhile, Chamberlain has been a breakthrough star for Arsenal since he moved from League One side Southampton last summer, and at just 19 he could be the future in the wing position.
Tom Cleverley rounds out a successful start to a new generation for England, but Hansen believes it won't be enough to build a whole team on as the likes of John Terry, Frank Lampard, Steven Gerrard and Wayne Rooney get older.
"In Cleverley, England possess a player with the potential to be very good at international level," he wrote in his column for the Telegraph. "Jack Wilshere's return from injury can't come soon enough, too, as he has the technical abilities we see in overseas stars.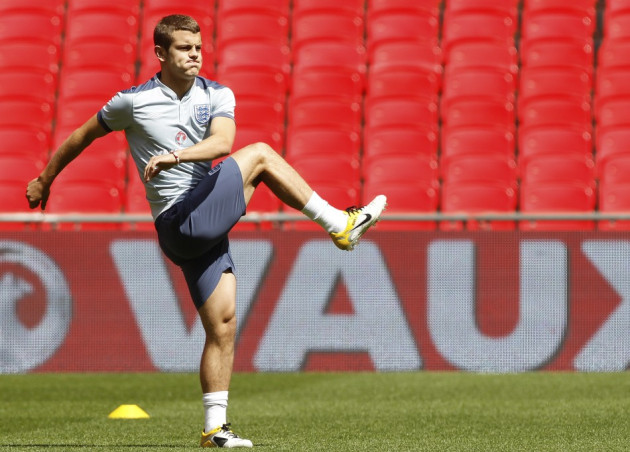 "Alex Oxlade-Chamberlain completes a trio of exceptional young talents who offer hope for the future.
"But England need more than three. They will require ten outfield players of similar high quality by 2014 if they're to offer a serious challenge to the likes of Spain, Italy and the South American countries.
"I have no doubt England will be there in two years' time, and comfortably beating opponents such as Moldova will build morale and confidence.
"If they're going to match more formidable opponents, however, they will need to develop more players, not just rely on new tactics."
As Wilshere makes his comeback for Arsenal, the starlet will no doubt be very closely watched by Roy Hodgson as the manager begins to prepare for Brazil.
Making a return from an injury that has kept him out for so long leaves open a great deal of possibility over what the future holds for the midfielder, but Arsene Wenger will be relying heavily on him in particular to bring a great deal of flare to the middle of the park.