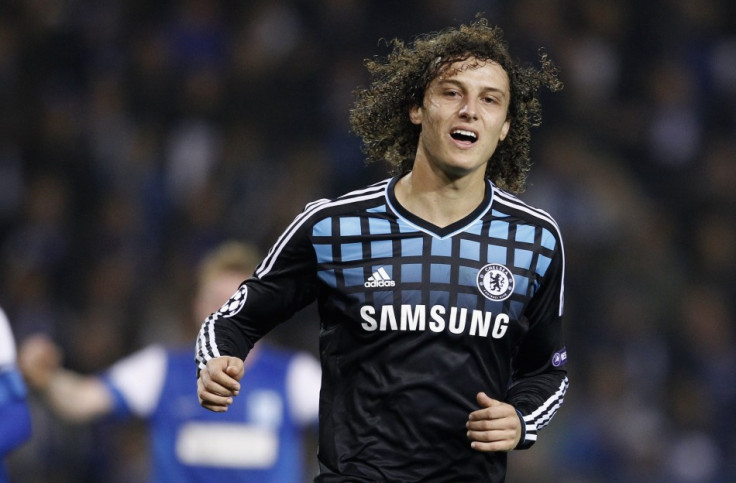 Alan Hansen has launched a scathing attack on Chelsea defensive duo David Luiz and Jose Bosingwa following the pair's less than convincing display at Molineux at the weekend.
Chelsea won the match 2-0, yet the aforementioned Brazilian and Portuguese ace looked out-of-their-depth throughout the match according to the aforementioned Match of the Day pundit.
Hansen, who is well equipped to talk about defensive backlines, having formed one of the most revered during his remarkable Anfield career, believes the positional play of the Chelsea players is almost non-existent.
The Scot believes Chelsea's victory, which kept their faint Premier League title hopes alive, merely papered over the cracks at Stamford Bridge, intimating Andre Villas-Boas is likely to encounter plenty more issues during the season if Luiz and Bosingwa continue to underwhelm.
"The celebration after Ramires scored was a show of support for the manager and a win - but I think it's papering over the cracks (at Chelsea)." Hansen is quoted by the Daily Mirror. "I think they have a problem, basically, with their defending. What's been well documented is David Luiz. Playing at the back is all about positioning - and he wouldn't know what a good position is if it was staring him in the face!
"When you look at him(the young Chelsea defender), he's either too far forward or too far back. If I'm a centre-back and he's my partner, I don't need to always be looking to see where he is. But John Terry, now, is always looking to see where Luiz is."
Although Hansen evidently has issues with David Luiz, which he expressed in no uncertain terms earlier in the season, the former centre-half claims Chelsea's fullback is even worse.
"So they've got a problem there. But if you're talking about defensive play, the full-back, Bosingwa, makes Luiz look like a world-beater at times. He is so bad it's embarrassing." Hansen continued, while assessing Chelsea's alleged weaknesses at the back.
"Against Wolves, right at the start, he gave Edwards a chance with a bad touch and a bad tackle.
"That's all right but from the set-pieces it was worse. The position he got himself in when Roger Johnson hit the post, that was terrible, for a full-back to get in that position, entirely the wrong side of the man he's marking."
While patently exasperated by the Chelsea defender's naïve positional play, Hansen believes the fact Bosingwa failed to learn from his errors is even more alarming.
"But when the next one comes in, and you would have thought he would learned his lesson from Johnson, he lets him get past him again." The former Anfield stalwart added. "That's not good enough. Where he ends up, well, I'm totally bemused at how a full-back can end up there."
It is not the first time Alan Hansen has been scathing of Andre Villas-Boas' richly assembled Chelsea squad.
In the aftermath of Chelsea's loss to Liverpool in November, Hansen lambasted Luiz and indeed England captain John Terry.
"Luiz hasn't got a clue how to defend in a flat back four. Playing so high up is a disaster waiting to happen." The Liverpool icon told the Daily Telegraph. "Terry's made more mistakes in his last eight games than he has in the last eight years."
The aforementioned Chelsea manager is notoriously sensitive to outspoken criticism of his side and last month the 34-year-old launched his own attack on television pundits such as Manchester United legend Gary Neville and Alan Hansen's Match of the Day colleague Mark Lawrenson. The former Porto coach suggested Neville's ties to Manchester United, and Hansen, Lawrenson and Sky Sports pundit Graeme Souness' ties to Liverpool clouded their judgement.
The Chelsea manager said: "When it is comic criticism, and the lack of in-depth criticism from top ex-professional players, I think I have to defend myself and my players. I have to be aggressive. That's fair. We know most of these people we are speaking about have a direct past related to single clubs, which are their favourite clubs, which in the end brings a likely biased position in their opinion-making."