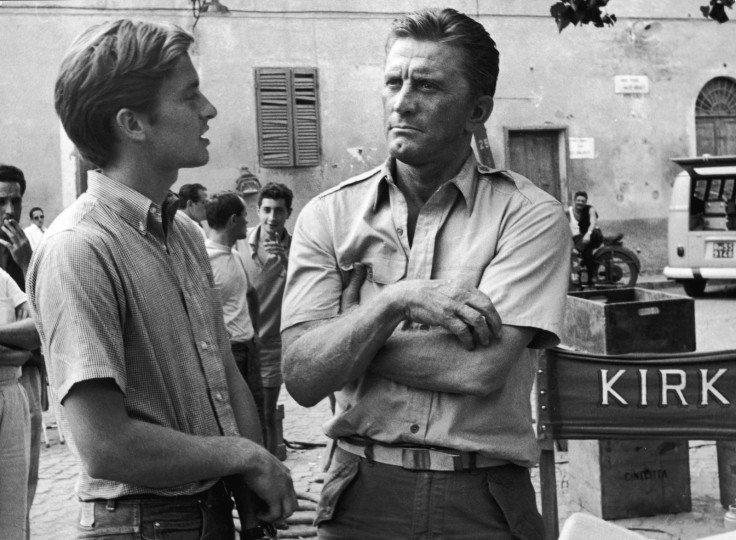 On 9 December the famous cleft-chinned legend that is Kirk Douglas will celebrate a milestone − his 100th birthday.
The actor, best known for his roles in films Spartacus, Corral and Lust for Life, is the epitome of the 'rags to riches' story. From an impoverished Jewish background, he managed to obtain a scholarship at the American Academy Of Dramatic Arts before he got his big break in 1946 film The Strange Love of Martha Ivers, where he starred alongside Barbara Stanwyck and Van Heflin.
Although he managed to carve out a successful career in acting, his mark on the film industry and pop culture extends beyond the big screen.
Throughout his prolific career which has spanned more seven decades, he often shared his outlook on life and dropped pearls of wisdom. To celebrate his first century, IBTimes UK compiled a list of some of his best musings that made him a screen icon.
On fame
"When you become famous, you don't change. Everyone else does."
On marriage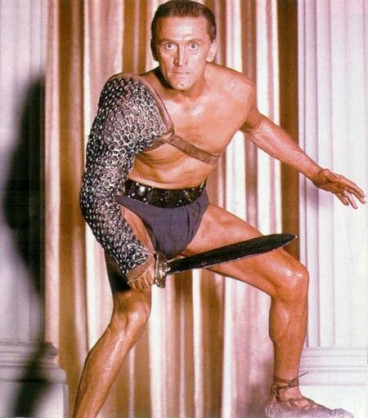 "If you want to know about a man, you can find out an awful lot by looking at who he married."
On the secret to success
" In order to achieve anything, you must be brave enough to fail."
Life lessons
"Sometimes, the thing that ties you down sets you free"
His second wife
"I fell in love with a girl, and after 60 years, I still love her.'
On his legacy
"I want my sons to surpass me, because that's a form of immortality."
On being "the bad guy"
"Virtue is not photogenic. What is it to be a nice guy? To be nothing, that's what. A big fat zero with a smile for everybody. I've made a career of playing sons of bi**hes."
On being young at heart
"Age is in the mind. I've survived a helicopter crash and back surgery. I have a pacemaker. I had a stroke that almost made me commit suicide. But I tell myself, I have to continue growing and functioning. That's the only antidote for age."
On love
"Love has more depth as you get older."
On his humble beginnings
"I tell my sons they didn't have my advantages growing up. I came from abject poverty. There was nowhere to go but up."
On politics
"I did four movies with [John Wayne]. We were a strange combination. He was a Republican and I was a Democrat. We argued all the time."