JK Rowling's hugely-anticipated play Harry Potter And The Cursed Child made its live debut at the London's Palace Theatre on Tuesday, 7 June and now, following the performance, overwhelming audience reaction and critics' reviews have made their way online. Fans in their droves took to Twitter, Facebook (or whatever publication they work for) to describe the show as "phenomenal", "amazing" and, quite appropriately, "magical" too.
Told in two parts, with audience members going to the theatre on two separate occasions to see it, the play follows titular Potter as an adult, now a stressed-out employee at the Ministry of Magic, as his youngest son, Albus, prepares to head off to Hogwarts for the first time. Part One begins exactly where Harry Potter And The Deathly Hallows left off, 19 years after the Battle Of Hogwarts and when Potter is married to Ginny Weasley, while Ron Weasley is wed to Hermione Granger.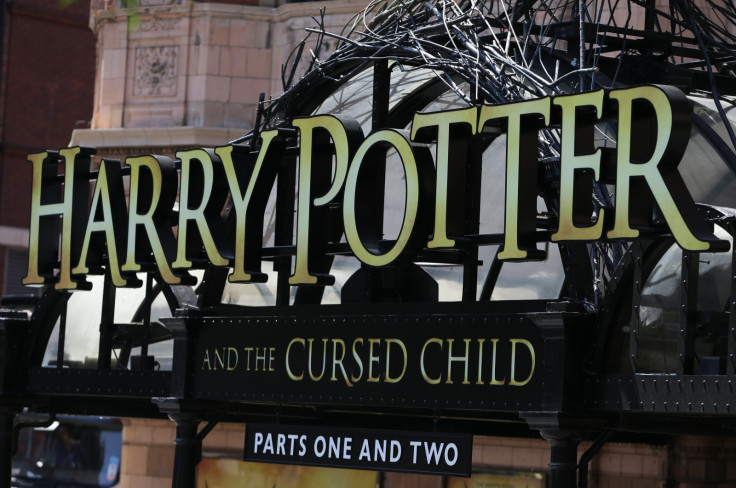 So what exactly did everyone say about the play? IBTimes UK has rounded-up some of the best spoiler-free reactions below:
"One swish of a wizard's cape was all it took to transport a theatre full of muggles into the magical world of Harry Potter," The Mirror wrote in its review. "The child may be cursed but this show most definitely isn't."
Harry Potter fan site MuggleNet was also in attendance, explaining that "watching the play felt like reading an 'eighth' book." It continued: "Cursed Child proves that you don't need a large cast of well-known names to have an amazing play. You just need a few very passionate and talented actors. The Golden Trio – made up of Jamie Parker, Paul Thornley, and Noma Dumezweni – bring to life the same characters we know and love, while at the same time giving them their own personalities."
The Telegraph also wrote: "The storyline, a hymn to friendship and teenage misfits, contains enough twists to please the most knowledgable of fans. Any fears that the world of Hogwarts on stage would struggle to compete with the multimillion dollar special effects of film were quickly kicked into touch."
Non-critic fans of Harry Potter who saw the show also voiced their praise for the performance on social media, with one Twitter user writing: "ITS MAGICAL. That's all I'm saying." Later, the same user replied to one of their followers who asked what they thought of Part One, excitedly saying: "SO AMAZING I CAN NOW ONLY TALK IN CAPS."
Other users gushed too, saying statements such as: "I just saw the best thing I've ever witnessed on stage. I would pay the full price of a ticket just to experience that one bit again," and "Cursed Child is absolutely amazing and everything I ever wanted." Another user spoke in the cast's favour, describing them as "perfect."
While those in attendance abided by Rowling's "Keep The Secrets" campaign about not spoiling the story of the play for fans who will see [or read] it later on in the year, they were quick to share images from the gift shops at the theatre as well as glimpses of the ticket design and the stage too.
A book version of the play's script is set to be published on 31 July, which is both Rowling's and Harry Potter's birthday.
For more entertainment news follow A-List on Twitter @Alistinsider