Potter fans have been holding their breaths for two of this year's big releases from J.K. Rowling — Harry Potter And The Cursed Child, a two-part West End play, and Fantastic Beasts And Where To Find Them, a film based on the 2008 book by the famous author.
The play, directed by John Tiffany is set to open on 30 July at the Palace Theatre, London, and will see Harry, Ron and Hermione face new challenges as adults.
Already fans of the world of magic are unsure if they will manage to obtain tickets with the high demand and were hopeful of a movie being made sometime soon as well. However, in a recent tweet in response to a fan's query, Rowling announced the bad news that the Cursed Child has been planned only for the stage (for now) but added a little good news, confirming Fantastic Beasts will be a film trilogy.
The first of the three films, Fantastic Beasts And Where to Find Them, is already underway and has been slotted to release in November 2016. Eddie Redmayne, Katherine Watson, Collin Farrell and Ezra Miller have been cast in the movie, which is being directed by David Yates, who helmed the final four Harry Potter films.
JK Rowling and Tinie Tempah tweet magic school
Being an active Twitter user, the 50-year-old writer has had her fair share of online tete-a-tetes, and thanks to her wisecracks, they are always entertaining. This time, rapper Tinie Tempah decided to school Rowling in guess what... magic.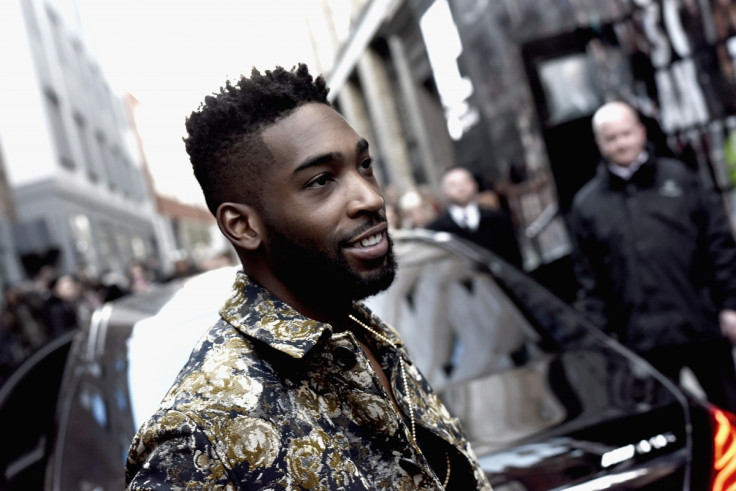 It started when a Potterhead asked the author if she ever thought she would be referenced in a song back when she was writing the Harry Potter series. The fan was referencing Tempah's latest song Girls Like in which one line goes: "Tell JK that we still rolling."
Tagging the rapper in her response, Rowling stated that she hadn't imagined it happening, at which point the artiste decided to bring some magic to the Twitter conversation and posted the reply: "Well maybe you should have spent more time in Divination class."
Rowling responded: "Divination is a very imprecise branch of magic!" to which he again opined: "I see. Next time opt for the Time Turner". Who knew Tinie Tempah was a fan of the magical series!
More about JK Rowling