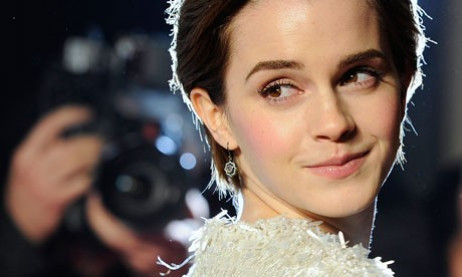 After a year-long hiatus, Harry Potter star Emma Watson is returning to university.
It will be the 22-year-old actress's third attempt to get her English degree after first enrolling at Brown University in 2009.
Watson, who rose to fame playing Hermione Granger in the Potter films, completed two years at the Ivy League Rhode Island campus before taking time off to complete film projects.
During that time she completed work on the final instalment of the Harry Potter film franchise and landed a supporting role in My Week with Marilyn.
After briefly transferring to Oxford University in 2011, she will return to her studies at the American university next semester.
"Emma is planning on returning to studies in January," her agent told MailOnline.com.
Watson has been busy shooting her latest movie, Noah, which also stars Russell Crowe, Anthony Hopkins, Jennifer Connolly and Ray Winstone.
The British actress will play Noah's adopted daughter Ila in the remake of the Biblical story.
Watson previously admitted that she struggles to have a normal student life as a result of her fame.
"I was in denial. I wanted to pretend I wasn't as famous as I was," she said.
"I was trying to seek out normality, but I have to accept who I am, the position I'm in and what happened."