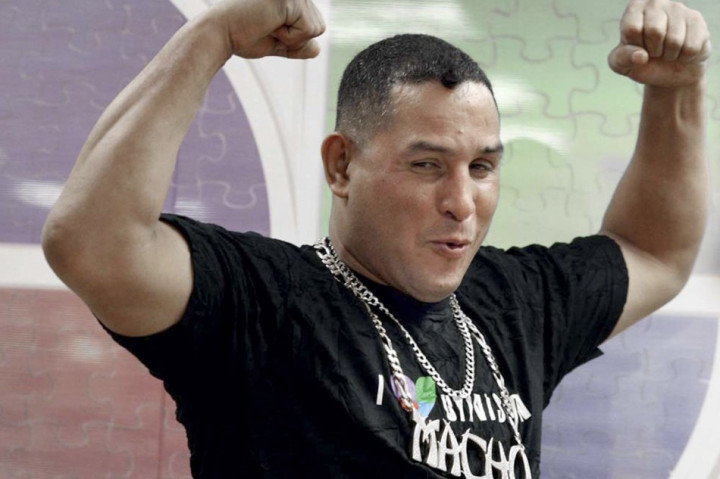 Three-time world boxing champion Hector "Macho" Camacho is clinically brain dead, doctors have said.
Camacho, 50, was shot in the face while sitting in his car outside a bar in in Puerto Rico.
"We have done everything we could," the director of the Centro Medico trauma centre in the capital of San Juan, Dr Ernesto Torres, said.
"We have to tell the people of Puerto Rico and the entire world that Macho Camacho has died, he is brain dead."
The bullet narrowly missed his brain, but doctors were unable to save him.
His relatives were discussing whether to take him off life support, ESPN reported.
His father reportedly wanted to unplug the system have the champ's organs donated but there was disagreement among memebrs of the family.
The reason for the gun attack, in which also Camacho's 49-year-old friend Adrian Mojica Moreno was killed, were not clear.
Police found nine small bags of cocaine in Moreno's pocket and a 10th bag inside the car.
In 2005, police found ecstasy on the boxer when he was arrested for the burglary of a computer store in Mississippi.
Camacho found boxing fame in the 1980s after winning super lightweight, lightweight and junior welterweight world titles.
High-profile bouts include his 1997 win against Sugar Ray Leonard and his 1992 defeat against Julio Cesar Chavez.