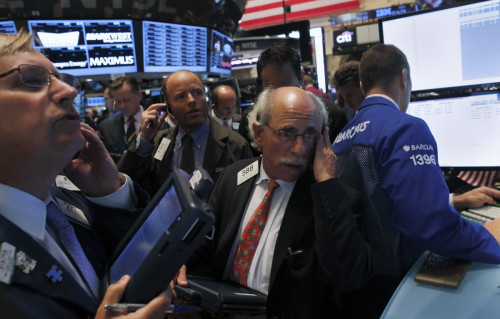 Hedge fund investors have withdrawn their cash at the fastest rate in four years after a period of poor returns.
The SS&C GlobeOp Capital Movement Index, which calculates monthly hedge fund subscriptions less redemptions, revealed a surprising and the largest negative reading since September 2009.
The index showed a reading of -3.56%for December, while the measurement revealed a drop of 2.61% for the same month last year.
The latest reading is notably high despite the end of the year period usually recording a pick-up in redemptions as investors look to move money around their portfolio ahead of the new year.
Hedge funds charge clients premium fees to invest their money with the promise of higher returns compared to the average financial product or traditional fund.
While hedge funds made their investors an average of 12.32% last year, this is notably poor because many stock indexes rose by more than this amount over 2013.
Therefore investors could have accessed these markets without the aid of a hedge fund manager and paid less fees.
For example, the MSCI World Index surged 24% over 2013, nearly double that of the hedge fund returns for investors.