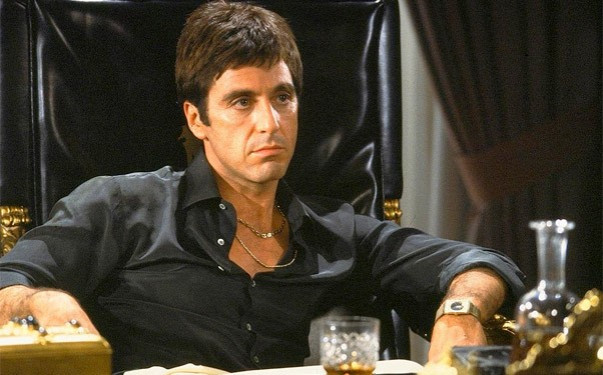 Police in Los Angeles entered a six-hour standoff with a man dressed as Tony Montana in a scene which could have been taken from Scarface.
According to celebrity gossip site TMZ.com, the knife-wielding suspect was kitted out like the drug cartel kingpin from the 1983 classic and screamed quotes from the movie throughout the confrontation.
Law enforcement was called to a Hollywood apartment complex after residents reported a man wearing a Montana-style white suit and threatening people with a machete.
The unidentified man allegedly yelled profanities at the police and also pointed to a DVD copy of the iconic Al Pacino movie- all the while staying in character.
He was eventually persuaded to surrender after a police negotiator was drafted in to calm the bizarre situation.
Sources at the scene claimed that the Tony-alike surrendered his weapon by throwing it in into the nearby pool. Officers were forced to use tear gas to take the suspect into custody.
Scarface tells the story of Cuban refugee Tony Montana, played by Al Pacino, who comes to Miami in 1980 with the Mariel Boatlift, and becomes a drug kingpin during the cocaine boom of the 1980s.