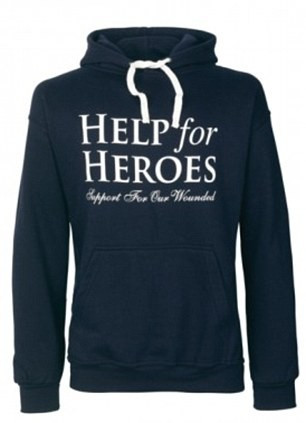 The Help for Heroes website has crashed after a surge in people wanting to donate to the charity in the wake of the murder of a serviceman reportedly wearing one of their T-shirts.
Thousands of messages of support have been placed on the charity's Facebook page and there were queues to donate to Help for Heroes collectors at London tube stations.
The site crashed only hours after the killing on a busy street in Woolwich, southeast London.
As people flooded online to register support, a number of special collections were set up for the charity on the Just Giving website in memory of the soldier. Some recorded thousands of pounds in donations in a short time.
Earlier, England cricket captain Michael Vaughan had urged people on Twitter to defy the terrorists and wear Help for Heroes T-shirts to work today.
England teammate Kevin Pietersen pledged to donate his shirt from a forthcoming test match to the charity to help raise funds.
A spokeswoman for Help for Heroes said the organisation was appalled by the attack and the organisation would "offer our thoughts and prayers to his family, colleagues and friends of the victim".
She said she could not confirm how much had been raised.
The charity, which was set up in 2007, provides support to servicemen and women injured while serving their country.
READ:
Woolwich Soldier Murder Betrayed Islam, Says David Cameron [VIDEO+FULL TEXT]