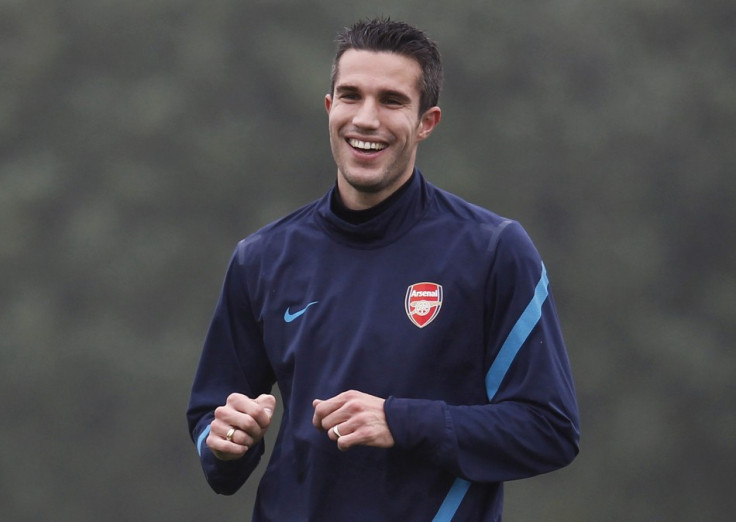 Arsenal striker Robin Van Persie deserves to be considered in the pantheon of the club's greatest ever strikers alongside the likes of Thierry Henry and Dennis Bergkamp, according to Alan Shearer.
The Arsenal talisman is on the cusp of matching Shearer's long standing Premier League record of 36 goals in a calendar year. The prolific Emirates star is three goals shy of equally the record Shearer set for Blackburn Rovers and has four games left this year to better it.
Given his remarkable potency for Arsenal in 2011 Shearer believes the Dutchman's name can be uttered alongside the likes of Gunners' greats Thierry Henry and Dennis Bergkamp, as well as a number of other Premier League luminaries such as Michael Owen, Andy Cole and Manchester United's Wayne Rooney.
Arsenal play Manchester City and Aston Villa away and then welcome Wolves and QPR to the Emirates and Van Persie must score three goals to match Shearer's tally of 36. Irrespective of the outcome, the aforementioned Match of the Day Pundit suggests the Holland international is already worthy of his place amongst the finest forwards the division has ever seen.
"If you look over the history of the Premier League, there have been some great strikers down the years - players like Andy Cole, (Arsenal legends) Thierry Henry and Dennis Bergkamp, Michael Owen, Wayne Rooney... the list goes on." Shearer told the Sun while discussing the aforementioned Arsenal star's stellar calendar year.
"I would put Robin van Persie right up with the best."
Meanwhile Arsenal chairman Peter Hill-Wood has endeavoured to alleviate concerns about their star player's well documented contract situation by suggesting the striker wants to remain at the Emirates.
"I think Robin wants to stay. He seems very happy." The Arsenal chairman told Daily Star.
"Nothing has been discussed, though it is obvious we want him to stay. He doesn't want to talk about a contract now and that's fine with us."
To see a slide show of Arsenal striker Robin Van Persie and some of the players Shearer cites above click here.