High-tech microMend bandage could replace painful stitches and staples
78% of doctors said it was easier to apply.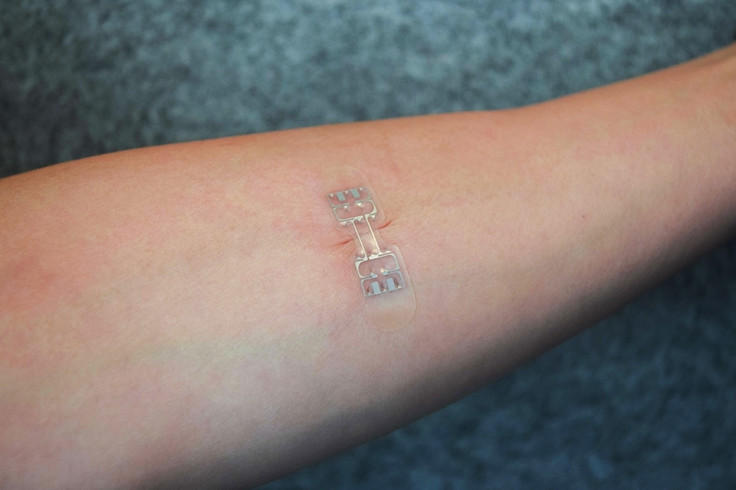 Patients visiting hospital emergency rooms with serious lacerations may soon be sent home with 'just a plaster.'
Startup company KitoTech Medical has unveiled microMend, a new type of wound dressing that would be as strong as staples or stitches. Patients that would normally require a surgical procedure from a doctor could instead be sent home with the high-tech plaster applied by a nurse.
The tiny bandage uses a thin adhesive strip and "microstaples", which are supposedly painless, to keep the cut sealed. The bandage can then protect patients from inflammation, infections and scarring because of its strength and design layout. MicroMend balances skin tension, meaning the bandage is less likely to break and the wound is less likely to reopen.
Perhaps most impressive, the smart bandage would not necessarily need to be removed by a doctor. Instead, patients could removed it like they do a regular plaster at home.
According to clinical trials published on the KitoTech website, the microMend bandage was three times faster to apply than stitches. Feedback also revealed that more than half of patients preferred microMend to stitches or staples and that 91% of people found them more visually appealing. 83% of doctors said it was easier to use and 78% said it was faster.
KitoTech Medical chief executive Dr Ron Berenson told Medgadgetnews.com the bandage's simple design was deceptive. "In fact, the design and development process took years," Berenson said. "It's easy and intuitive to put on a bandage."
The bandage will be marketed towards dermatologists and plastic surgeons. Berenson says that the potential applications cross over into emergency rooms and surgeries. It is also being touted as a strong option for the elderly who's skin is too fragile for stitches or staples.