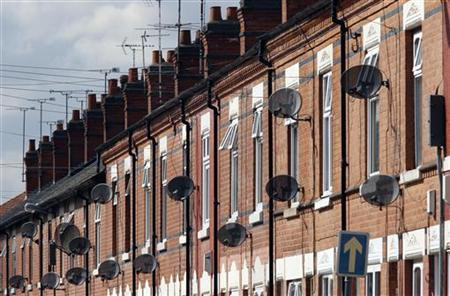 House prices continued to fall in September due to a rise in the supply of housing, according to the Royal Institute of Chartered Surveyors.
The RICS, in its monthly housing market survey, said that 22 per cent more chartered surveyors reported a rise rather than a fall in new instructions, up from 12 per cent in August.
The rise was attributed to homeowners testing the market ahead of public spending cuts, due to be outlined in the Comprehensive Spending Review on 20 October, as well as to homeowners trying to sell before the economy deteriorates.
The RICS survey found that the North of England saw the largest rise in new instructions, however London, the South West and Yorkshire and the Humber also saw significant rises in seller activity.
Demand for property continues to be "subdued", the RICS said, due to limited mortgage lending by banks and hesitancy by potential buyers. The net balance for new buyer enquiries was reported as being -2, up from -17 in August.
Low demand and high supply means that prices have continued declining, with 36 per cent more chartered surveyors reporting a fall rather than a rise in house prices in September, down from a balance of -32 in August.
Despite this around half of those who responded to the RICS survey said they felt prices to be stable, however a balance of 41 per cent of surveyors said they expected house prices to fall rather than rise.
The number of agreed sales appeared to stabilise, rising from a balance of -20 to 0, while 11 per cent more surveyors expect sales to rise rather than drop.
Ian Perry, a spokesperson for the RICS, said, "The fresh influx of property to the market combined with a lack of buyers remains the key problem affecting the sector. First time buyers are in particularly short supply as the high deposits required by lenders prevent them from taking their first steps on the property ladder. Without sufficient demand property prices continue to slip back.
"However, many areas are reporting a correction rather than dramatic falls in prices and vendors who are prepared to be realistic with pricing are still able to achieve a sale. It's very much a buyers market at the moment."