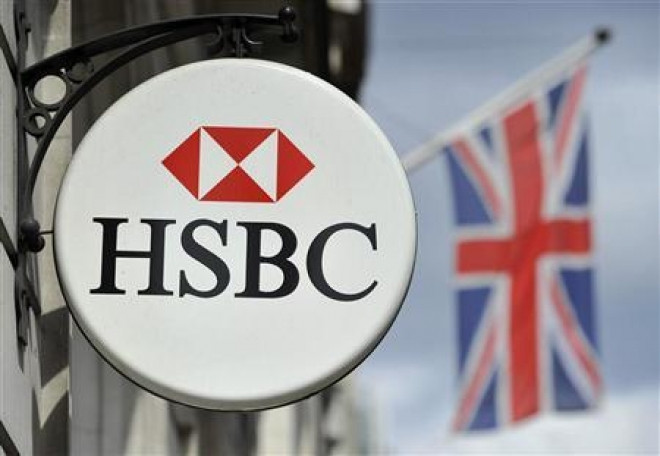 HSBC revealed in its latest interim management statement that first quarter 2014 profit before tax fell to $6.8bn, compared with $8.4bn in the same period last year.
Underlying profit before tax also fell 13% to $6.6bn (£3.9bn, €4,7bn), compared with $7.6bn in the first quarter of 2013.
It also warned that it continued to experience "muted customer activity" in April.
"In the first quarter we maintained control of costs and further demonstrated our capital resilience," said Stuart Gulliver, CEO at HSBC.
"Whilst revenue was lower than the previous year's first quarter, which benefited from a number of specific items, we have seen progress in revenue over the trailing quarters. Loan impairment charges fell, reflecting the changes to the portfolio since 2011.
"Our return on equity was 11.7%. Global Banking and Markets had a relatively good performance and we grew our market share in several product categories. Commercial Banking saw revenue growth but, in our Principal Retail Banking and Wealth Management business, revenues were impacted by changes in incentive plans and product pricing."
HSBC is listed in the UK but derived two thirds of its profit last year from Asia.
In February, HSBC revealed that Gulliver and its staff received a bumper boost in bonuses for 2013 as the bank successfully cut costs and operating charges last year.
Meanwhile Gulliver will receive $8m in pay and benefits for 2013, compared with $6.4m in 2012.
Gulliver also added that the bank will ask shareholders to approve paying bonuses worth up to 200% of fixed pay at the next Annual General Meeting in May this year.
In November 2013, Gulliver pledged to protect bankers' bonuses and "competitive salaries" against new European Union laws coming into force over the next few years.
However, Gulliver has cracked down on the amount of business class air travel use staff were allowed to take, as well as 40,000 job cuts.
Other cost cutting measures range from more efficient document management to selling or closing off 60 businesses over the last year.
Recently, media reports said that the HSBC Tower is back on the property market and the estate agents are hoping to fetch a sum that would be a new record for British real estate.
Canary Wharf's second tallest building, which serves as HSBC's global headquarters, is being represented by estate agents JLL and GM Real Estate. They are hoping to secure over £1.1bn (€1.3bn, $1.8bn) for the 1.1 million square foot office.