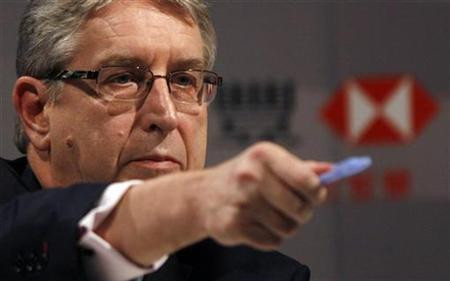 Shares in British banks were mixed on the FTSE 100 in morning trading, with HSBC rising as it appears to be on the brink of changing its CEO.
HSBC's CEO, Michael Geoghegan, is reportedly on the verge of being replaced by investment banker Stuart Gulliver.
The role of Chairman is also expected to be filled by Finance Director Douglas Flint, following the resignation of Stephen Green earlier this month.
By 09:40 shares in Lloyds Banking Group were down 0.33 per cent to 74.84 pence per share and Barclays shares dropped 0.08 per cent to 306.00 pence per share.
However RBS shares rose 0.44 per cent to 48.17 pence per share, while HSBC shares increased 0.62 per cent to 668.10 pence per share.
Overall the FTSE 100 was down 0.06 per cent to 5,543.50.