As fears of a first-ever quarterly loss loom large, HTC has launched an international marketing campaign headed by Robert Downey Jr, in a marked shift from the company's 'Quietly Brilliant' tagline to one promoting humour and change.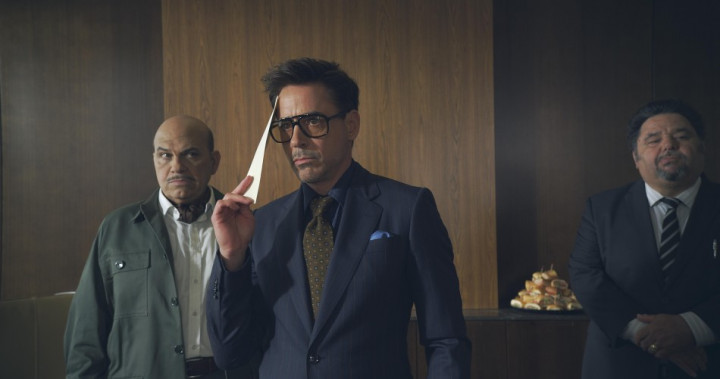 Rolling out across TV, cinema, print, billboard and online from 15 August, the Here's To Change campaign comes just two weeks after the Taiwanese smartphone maker predicted a first-ever quarterly loss, warning that it may post losses of between 0% and -8% for the third quarter.
Employed on a two-year contract for an undisclosed fee, Downey Jr features in the adverts as 'Instigator of Change', who suggests what the HTC acronym could stand for to the company's management. Described by the manufacturer as "original and playful", the actor's suggestions include Hold That Cat, Humongous Tinfoil Catamaran and Hipster Troll Carwash.
Downey Jr is also said to have been "working closely" with HTC's global ad agency to inject life into a company which produces good hardware, but has struggled to market them from the shadows cast by market leaders Samsung and Apple.
Despite seeing a quarterly loss on the horizon HTC is betting big on the campaign, with chief marketing officer Ben Ho revealing in March that his company will increase its digital advertising spend by 250% compared to last year, while spending on traditional ads will increase 100%.
The company admitted in July that revenue for the third quarter is expected to be between NT$50 billion (£1.1bn) and NT$60bn (£1.3bn), which compares to revenue of NT$70bn during the same period last year.
The second phase of the campaign will highlight the features that make HTC products unique, such as the BlinkFeed user interface and BoomSound dual-speaker technology; these will be followed by adverts focusing more specifically on HTC's hardware.
HTC's tumbling finances are at odds to those of Downey Jr, who topped Forbes' list of highest-paid actors in July, having earned an estimated £50m over the last 12 months from his roles in The Avengers and Iron Man 3.
Widely praised by reviewers (including IBTimes UK), the flagship HTC One was joined recently by the One Mini, and there is growing speculation that a larger model will be announced soon to complete the One lineup.