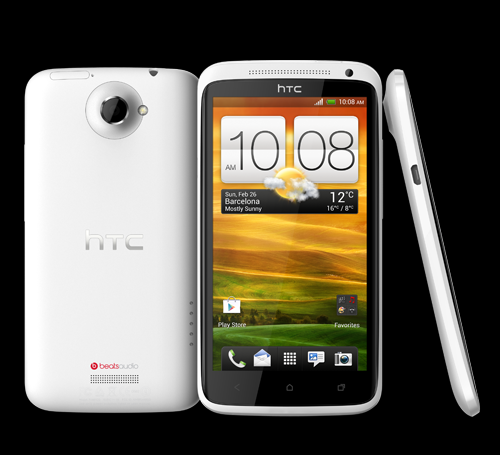 HTC One X is expected to receive the update to Android 4.1 (Jelly Bean) in October. The MoDaCo reports HTC's plans for rolling out the Jelly Bean update for One X.
"HTC will be starting the rollout in October for generic devices with rollout to all devices (including operator branded units) set for completion before Christmas (subject to operator / Google approvals etc of course)," claims MoDaCo.
The unannounced One X+ is expected to be shipped with Jelly Bean "out of the box", while the One XL, the first 4G smartphone to be made available on the Everything Everywhere (EE) network, is expected to pack Google's latest operating system.
There is no word about Jelly Bean update for the One S. However, the Taiwanese handset maker confirmed rollout of the update to three of its smartphones - One X, One S and One XL - in July, while it has remained tight-lipped in regard to the timing.
SlashGear has received the official statement from HTC saying: "We know HTC fans are excited to get their hands on Google's latest version of Android. At this point in time, we can confirm that we have plans to upgrade out HTC One X, HTC One XL and HTC One S to Jelly Bean."
The exact date has not yet been confirmed by the company. "Please stay tuned for more updates regarding device upgrades, timing and other details about HTC and Jelly Bean."
HTC could be gearing up to compete with its competitors by introducing Windows Phone 8 smartphones. On 19 September, the company announced two smartphones - Windows Phone 8X and 8S. The Windows Phone 8X sports a 4.3in display, 1.5GHz dual-core processor and1GB of RAM. It packs 16GB of internal storage.
The Windows Phone 8S features a 4in display, 1GHz dual-core Krait processor and 512MB of RAM. It has a 4GB of internal storage and a micro SD card slot with an additional memory space of 32GB.