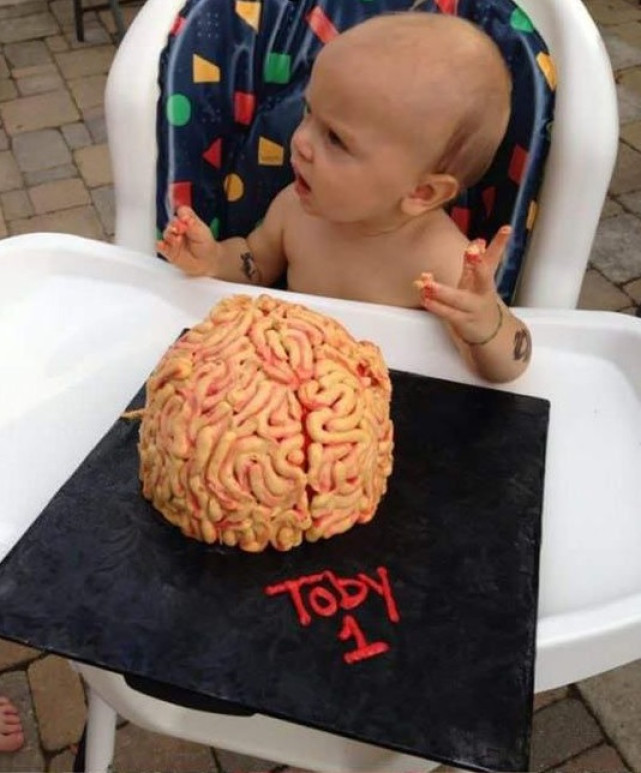 A photograph of a cake resembling the human brain for a one-year-old has gone viral on the internet.
The baby, named Toby, can be seen sitting on a high chair with a cake that looks like a human brain with traces of blood on it and "Toby 1" written on a plate holding the cake. It seemed like Toby's first birthday cake did not go down well on the internet.
Though the child's parents thought it was funny, social media users thought of it as too gory to serve a gross-looking cake for a toddler.
In two more pictures posted on the site, baby Toby can be seen playing with and eating the cake, but it appears, he as if he is covered in blood and flesh.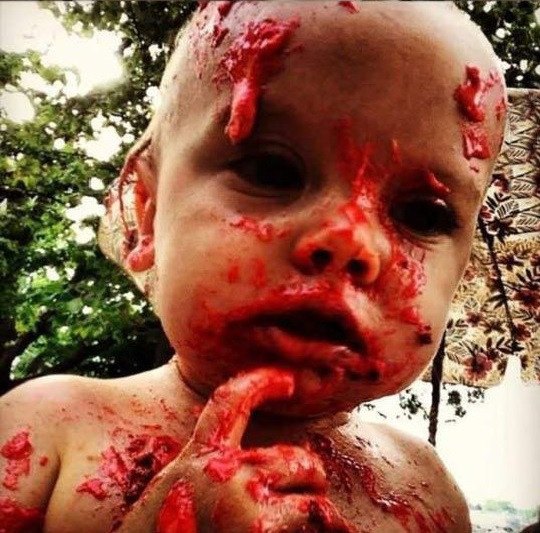 The image was first posted on Pinterest with the tagline "Funny picture" and later shared on Imgur, from where it went viral. Reacting to the images, many users blamed the parents for putting fake tattoos on the child and even bashed them for using a gross-looking cake for his first birthday.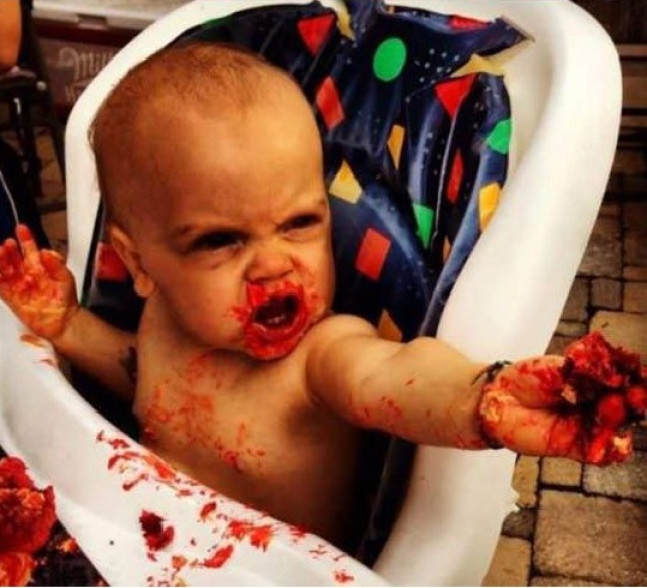 "Absolutely Gorious.Ya I'm ashamed of that pun," one user commented on the picture sharing website.
Another social media user compared the picture to that of a zombie and said "looks like hes a zombie baby."
"No way? The parents who fake tatooed the baby gave it a zombie cake?" said another Imgur user.