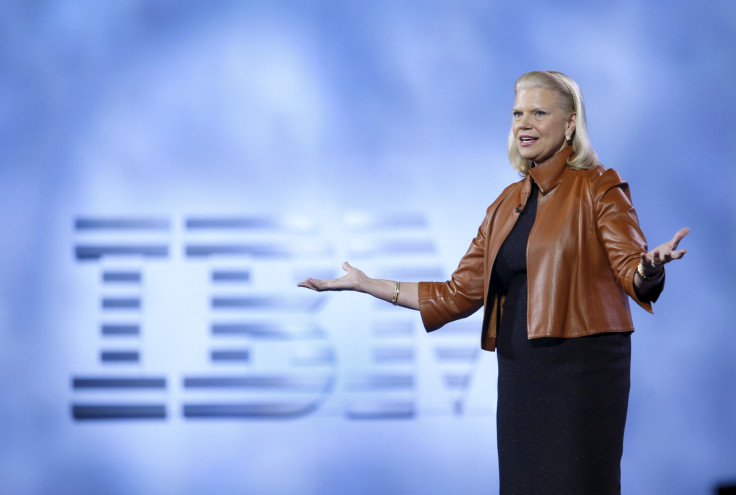 IBM is planning to hire about 25,000 people in the US over the next four years. It is also eyeing to invest $1b (£790m) in training and developing its employees during this period, the American tech firm's chief executive officer (CEO) Ginni Rometty has revealed.
The announcement comes ahead of President-elect Donald Trump's tech summit, which is scheduled to be held on 14 December. Apart from key tech leaders such as Apple CEO Tim Cook and Alphabet CEO Larry Page, Rometty is also said to be attending the summit.
The plans also follow Trump's recent warning that companies could face "consequences" if they move their business outside the US. He had indicated that such companies could be forced to pay a border levy when attempting to move products made abroad back into America.
Rometty, who is one of the executives on Trump's advisory council that consults him on creating jobs, said: "This is not about white collar vs. blue collar jobs, but about the 'new collar' jobs that employers in many industries demand, but which remain largely unfilled." She was referring to statistics from the US Department of Labor, which showed that there were more than half a million tech-related job openings in the country.
She said that IBM alone had thousands of job openings at any given moment, and that it intended to hire 6,000 people in 2017 alone.
"We are hiring because the nature of work is evolving — and that is also why so many of these jobs remain hard to fill. As industries from manufacturing to agriculture are reshaped by data science and cloud computing, jobs are being created that demand new skills — which in turn requires new approaches to education, training and recruiting" the CEO was cited as saying in an op-ed piece in USA Today.
Rometty added that many technology jobs did not require advanced education. She cited the example of her own company. She said one-third of its employees across many of IBM's US locations did not have a four-year degree. She said what mattered was that these employees had relevant skills, which are often obtained through vocational training.
The CEO hence went on to encourage government investment in vocational education and training. "Most of all, to create new collar jobs we will need new kinds of collaboration — involving federal and state governments, public school systems, community colleges and private business, across multiple industries. We will not always agree, but progress in job creation will come from open discussion and engagement," she concluded.