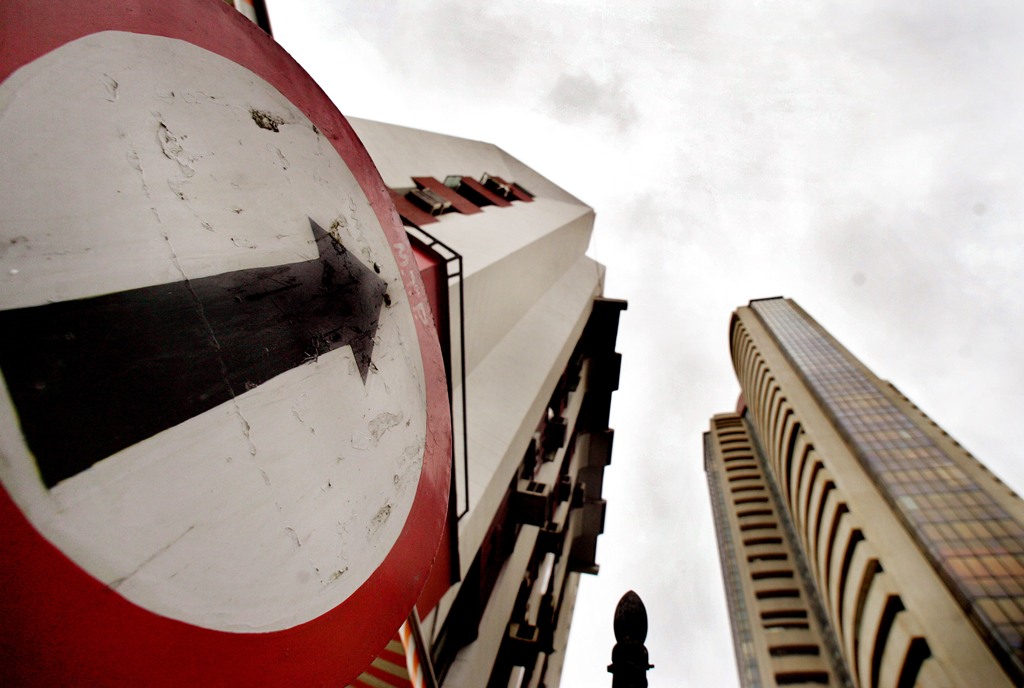 Several analysts believe that Indian stocks will rally further, buoyed by upbeat investor sentiment in the wake of news that a pro-business and pro-investment government will assume office in New Delhi.
Deutsche Bank analysts have said India's main stock index, which breached the 25,000 mark in intra-day trade on 16 May on indications that opposition candidate Narendra Modi will be India's next prime minister, could hit 28,000 points by mid-December.
Deutsche analysts said they "strongly believe" that India is "at the cusp of a structural bull market."
Meanwhile, analysts at Macquaire Research said the CNX Nifty, which surpassed the 7,500 level in intra-day trade on 16 May, could strike 8,400 points after finishing at 7,203 on Friday.
"The historic verdict hence justifies a re-rating of the Indian equity markets. We are raising our December 14 Sensex target to 28,000 (implying a multiple of 18x on FY15 EPS)... The Indian market tends to give a new government the benefit of hope and hence we strongly believe that the market is unlikely to consolidate meaningfully until the budget."
The new government is expected to table the annual budget in June or July.
"We draw an analogy with the Japanese market which moved up 80% in 6 months in anticipation of reforms – in this regard, Modinomics is matching the Abenomics euphoria. In 2009, election expectations of a strong and stable government pushed the market to 17x PER and a repeat is on the cards," Macquaire analysts said in a report.
Saurabh Mukherjea, Chief Executive, Institutional Equities, Ambit Capital said in an emailed note: "...With the economy bottoming out, with a fresh face as PM and with the outgoing government having done a credible job of delivering reform in its final year, the stock market is on the cusp of 2-3 year bull run. Erring on the side of caution, even if we assume that the Sensex generates 25% per annum over each of the next two years, we are looking at Sensex 30K a year hence and at Sensex 37,500 two years hence..."
UBS analysts said in a note: "..We remain bullish on Indian equities...We believe investors will be willing to give a premium for growth hope and also look beyond FY15 earnings estimates. By end of 2014, investors would start looking at FY16 estimates.
"Based on our top-down expectation of 15% earnings growth in FY16, and 15x PE, we set our Nifty target for end-2014 at 8000 [points]. There could be upside to this target based on how policymaking evolves over next few months, which could flow through to earnings estimates and multiples higher than average."
"On the other hand, a big part of the index does not benefit from the possible economic recovery (IT, pharma) or less so (staples, global commodities)," UBS added.
Premal Madhavji, Head – India Equities, Espirito Santo Securities said in a note: "We may see a minor pull back in the market, given the sharp rally in the run-up to the election results. Gains have been skewed to large caps in the cyclical cap goods and banking sector, while defensives in Tech and Healthcare have underperformed.
"Short-term players may book some profits in these sectors, while long term investors may wait to see initiation of policy action and the Budget before deciding on fresh allocations to India. In the long term we are very bullish on India as the political stability and improving macro economy will lead to a growth revival, albeit in FY16 onwards."
Trends and results, which began pouring in from India's general elections at 08:00 hrs IST, put the opposition Bharatiya Janata Party-led National Democratic Alliance on course for an absolute majority, news that bodes well for equity trade in the country.
However, analysts told IBTimes UK that the current upbeat sentiment could turn sour if the incoming government fails to take concrete steps to turn around Asia's third-largest economy.