India's Short Gold Supply Forces Families to Melt Down Heirlooms to Recycle for Weddings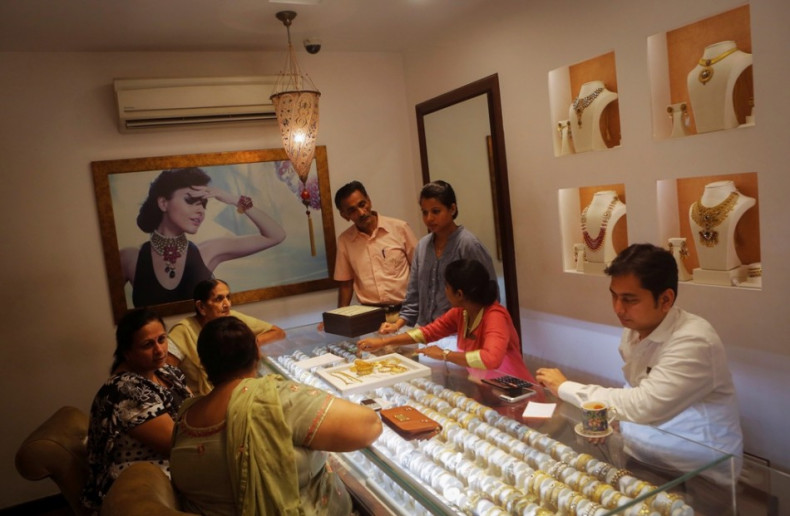 A short-supply of gold in India, the world's largest consumer of the precious metal, is forcing Indians to recycle family heirlooms, melted down to be reused as gifts during the ongoing wedding season.
Some one million couples are expected to get married in the ongoing wedding season that runs through May, as the season has 71 auspicious wedding days. About 33,000 couples were married on 19 November alone, the highest on any day so far this year, reported Reuters.
Gold demand typically surges during the wedding season, which follows the festival season, as gold jewellery is gifted to the bride and the bridegroom. A ring, a pendant or earrings typically weigh 5-10 grams while a necklace or a pair of bangles could weigh upwards of 50 grams.
However, government restrictions on surging gold imports, blamed for amplifying the country's trade deficit, and three upward revisions to the import taxes on gold, have made it hard for jewelers to source the raw material.
Jewellers across the country are now buying old gold to cater to the wedding demand.
Indian households held about 20,000 tons of gold in 2012, the World Gold Council estimated, some 35 times the Reserve Bank of India's official reserves. The massive stockpile could help ease the demand-supply mismatch.
Kumar Jain, who runs a gold retail business in Mumbai's Zaveri Bazaar, a bee-hive of gold traders, expects about 400 tonnes of recycled gold to enter the market this financial year to March 2014. Normally, about 130 tonnes of old gold gets recycled, according to Thomson Reuters GFMS data.
Shazia Iqbal Ahmed, who recycled bulky bangles and a necklace, said she would "end up saving 50,000 rupees on just the premium."
"In this wedding season, since there is no gold available in the market, people have started coming with recycled gold. They have started exchanging the old gold for new and pay the labour charges," Jain told Reuters.
"Overall sentiment is weak, the import policy is not favourable, which has resulted in high premiums. Most consumers are looking to exchange old for new," Haresh Soni, chairman of the All India Gems and Jewellery Federation, the umbrella body for more than 300,000 jewellers, told the news agency.
The gold premium in India, which relies heavily on imports to meet domestic demand, has climbed from just $2 an ounce to about $125 an ounce following three increases in import duties on gold this year, a move designed to trim the country's trade gap.
The Indian government will hail the increased recycling of gold as it battles to rein in the current account deficit to a manageable range of 3.6% to 3.8% of GDP, from 4.9% in the June quarter.
"I think (gold) strictures will be there for at least the next six to twelve months," said Naina Lal Kidwai, president of the Federation of Indian Chambers of Commerce and Industry (FICCI).
Muted Festival Demand
Sluggish economic growth, a weak currency and import restrictions have impacted the supply of gold in India, dampening festive buying in the world's largest gold market.
The September quarter was beset with policy-related issues. Gold imports had stalled for two months as the government and banks could not agree on how the new import rules should work.
India's decision to curb gold imports resulted in a 90% drop in the import of the precious metal in August.