Hundreds of commentators have prophesised what Kurt Cobain would have done next had he not shot himself at his home in 1994.
Nirvana was scheduled to play a series of gigs at London's most notorious and popular venue, the Brixton Academy, in what would have been one of owner Simon Parkes's crowning events.
But Cobain's suicide set in motion Parkes's eventual sale of the Academy, a venue he turned into the capital's hottest ticket after he bought it for £1 in 1983.
"He shot himself four days before Nirvana was supposed to do four gigs at the venue. His death had a huge impact on me," Parkes remembered.
"I had planned a festival called 'In Bloom' that was going to take place in Hylands Park, where V Festival is held.
"Nirvana were going to headline one night and the Smashing Pumpkins and Greenday were also going to play. But none of that happened.
"Had Kurt Cobain lived I quite possibly would still own the Academy and I would have moved into festivals. But I lost momentum, I lost direction.
"That was the biggest turning point for me and the Academy and possibly the music industry."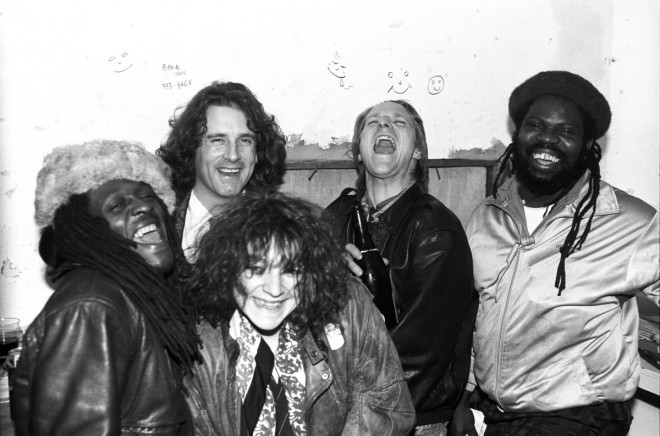 Heir to a family fortune, Parkes is not ashamed to say he had a privileged upbringing. A classmate of Prince Andrew at Scottish independent school Gordonstoun, it soon became apparent Parkes would not aspire to climb up the corporate ladder in a pair of braces and a pinstripe suit.
"I moved to London to study law and business but I got into going to gigs and never went back. I was in my early 20s and rebelling against everything," he said.
"In the early 80s someone approached me about buying a different venue and I guess my name was in the hat when the Brixton Astoria was for sale.
"A brewery had lost £120,000 on it, which was a lot of money back then. I went to meet them and I think that when I walked in, a 23-year-old, they thought 'oh God'. But maybe it was my upbringing that gave me the confidence to say to them 'I am going to pay you £1 for the venue but I will sell your beer'. That was the deal.
"When I went in it was a fantastic cinema with a fantastic looking sloping floor. But the building was a wreck."
In a remarkable deal, Parkes benefitted from a lease dating back to 1929 that meant renting the venue cost just £2,600 a year - £50 a week.
It was after three years that Parkes felt Brixton Academy, as he had rebranded the venue, was put on the map, when The Clash almost tore its creaking roof off.
"I remember they played 'London's Calling'. It was one of those special moments. That confirmed to me the raw power of thousands of people going for it. From then I knew it was going to de one of the great venues for a gig. Everyone else got excited," Parkes said.
A Supreme performer
"Diana Ross was probably the first superstar who performed at Brixton Academy in the late 80s. No one knew she was going to be there apart from me so when the DJ announced 'Diana Ross' everyone thought it was a joke. But as soon as she started singing everyone went crazy."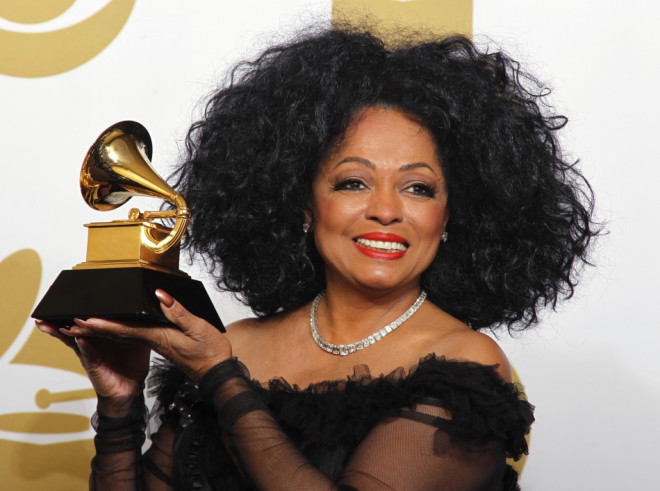 But Brixton during the 1980s was a melting pot of serious social and economic problems. It had survived the 1981 riots but the residual effect of a drug and crime wave was still being felt.
So how, then, did a young country bumpkin like Parkes survive amongst some of London's most hardened criminals?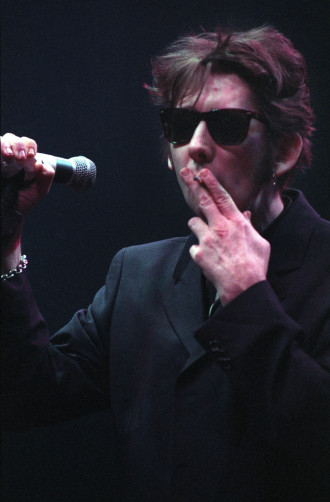 "Brixton in the early 80s was not everyone's cup of tea. It was supposed to be the most dangerous place in the country. I remember it was called 'murder mile' by one of the newspapers at the time," he explained.
"But if you come from rural Lincolnshire you don't really understand that. When I was getting started in the early days I had meetings with local celebrity gangsters, but I didn't understand any of that. I looked in their eye and gave them a firm handshake like my father always said I should.
"I remember I asked those wanting to work security for their CVs. Off they went confused. It was like being in a school playground, you did not want to show fear."
"But local faces tried to muscle their way in. When we got our 6am licence and started doing the raves in the early 90s we would sell about 4,500 bottles of water and that was it. Everyone was spending £15-20 on ecstasy. That works out at a £100,000 market and that attracts a different type of criminal. I had some pretty hardcore moments getting to grips with that.
"I was threatened by the IRA, received death threats and sometimes had to wear a stab-proof vest. I didn't tell my wife what it was really like."
Headliners
During its heyday in the 80s and 90s, 5,000 rabid fans packed into Brixton Academy to watch some of the world's greatest acts including:
The Clash
Bruce Springsteen
The Smiths
The Rolling Stones
The Stone Roses
Fatboy Slim
David Bowie
Ozzy Osbourne
Robert Plant
The Pogues
But the Brixton Academy lifestyle was taking its toll on its owner and while the rave scene proved wildly popular with chemically imbalanced hedonists, an exhausted Parkes was approaching the end of his tenure.
"I did not take ecstasy. Everything else, yes, but not ecstasy. If you have to stay there from 9pm to 6am listening to endless dance, rave and house music it does become torturous. In 1995 I worked 48 weekends and I was turning into Victor Meldrew.
"And back then the music industry was changing. The internet was just beginning and the record industry was pushing girl and boy bands and I just could not see any growth in those bands, they were not right for Brixton Academy.
"I had Bruce Springsteen, the Rolling Stones, Diana Ross and the Clash all within the first three months in 1985 and then I just decided I had nowhere to go. The challenge was to prove it was the best venue in London was gone."
He sold the venue in 1995 for £2.5 million.
Plans are now in the offing to make Parkes's tenure into a movie and when asked the inevitable question of who should play him in a big-screen version of his most buoyant years, Parkes seems unsure
Perhaps a man who spent years watching some of the world's best performers, picked up a trick or two and could play himself?
"It would have a great soundtrack, wouldn't it? And if Halle Berry plays my wife I might consider playing myself," he laughs.
'Live At The Brixton Academy' by Simon Parkes is published by Serpent's Tail, priced £14.99