Arsenal youngster Jack Wilshere has become one of the first England players to speak publicly about the appointment of Roy Hodgson to the managerial position.
Wilshere hasn't featured for the England squad over the past season, with the starlet suffering from an ongoing ankle injury.
Though it was believed he might be a chance to make comeback to Arsenal in time to prepare for the 2012 Euros, Arsene Wenger ruled out any possibility of a full recovery until after the Olympics.
"When we start pre-season training on 9 July, if he can join in, then we have won the battle, but that is not guaranteed," the Arsenal manager said at the end of April.
"You get the first knock, but think: 'OK, at least I will be ready for the Euros.'
"Then you have to convince him: 'Look my friend, it will not work for the Euros.' You knock him down again.
"Then you set him another target - the Olympics. But if he doesn't make it, he will lose a complete appetite for rehab because it's difficult.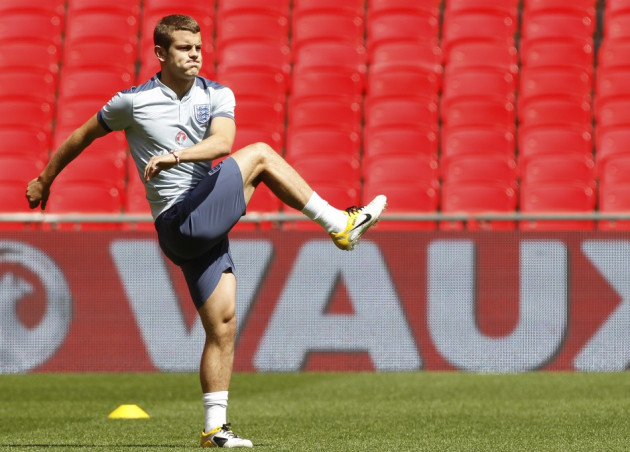 "Let's take our time and not set any specific targets. The most important thing for him is to focus on day-to-day work and see if he can get better."
But Wilshere still believes that he will soon make a comeback for both Arsenal and England, with the midfielder looking forward to playing under Hodgson in the future.
"Not many have the experience that Roy Hodgson, [he's] proven he is a top manager at international level so don't see no reason why he can't do it," he wrote on his twitter.
"For England....good choice in my opinion! Good luck and I hope I can help him in some way in the future!"
Wilshere will be well and truly missed by the England squad as they prepare for what will no doubt be a particularly difficult tournament come June.
With a new manager in place just one month out from when the Euros begin, Hodgson will have a lot of work cut out for him, and will be facing an uphill battle from the beginning, as critics question whether he was in fact the correct choice for manager.
Hodgson told reporters at his first press conference yesterday that he didn't expect to get the call-up, he was hoping that the FA would recognise that he was the best man for the job.
"Given my CV, I had the right to hope and harbour the wish that the FA, after going through the process, would choose me," the BBC reported the Englishman saying. "I didn't expect though.
"I've never expected but always hoped - nobody should expect. I wouldn't say I was particularly surprised. I was always hoping the choice would be made and would work in my favour.
"It's wrong to 'expect' to be approached. Whenever the England job has been mentioned and I've been asked my feelings I've always said it is up to the FA to take the time needed to go through the process."