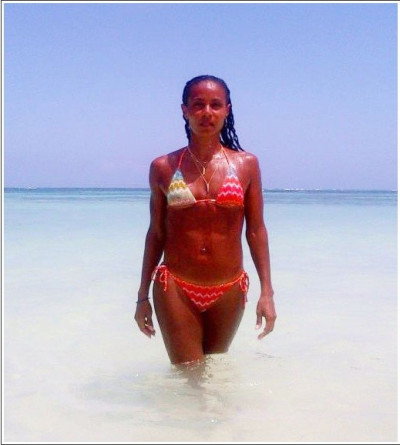 Jada Pinkett Smith has proven that age is no barrier to beauty over she posted a snap of her beach body on FaceBook.
The 41-year-old actress uploaded the image of her emerging from the sea looking slim and toned in a multicoloured bikini.
The caption says: "To my forty and over crew! Don't believe the hype ... we do get better with age."
The inspirational picture of Will Smith's wife quickly made the rounds online and received thousands of messages of positive feedback.
One fan wrote: "Jada has always been a beautiful woman. She is a true testament to the beauty of black women."
Another said: "Jada looks amazing. There was a time I was worried because she looked a little botox-ed up. I hope she allows herself to age gracefully because she doesn't need that extra stuff."
In a recent interview with Essence magazine, Smith revealed that she maintained her healthy lifestyle by not eating for pleasure but for nourishment.
She said: "I eat for my schedule so I have to eat high-protein, lots of greens and healthy carbs so that I don't fall flat on my face.
"I don't eat for pleasure [I] had the only West Indian grandmother that could not cook. She was an awful cook, and she taught me that you don't eat for taste, you eat for nourishment. And I have kept that over the years, so I can eat anything that's healthy."
IBtimes UK has a look at other female celebs from the 40 and over crew who are giving their younger counterparts a run for their money.