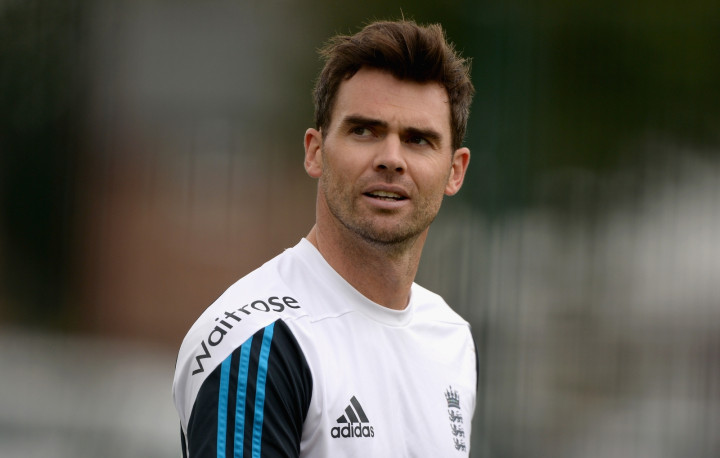 England bowler James Anderson and India all-rounder Ravindra Jadeja could yet face punishment from the International Cricket Council [ICC] following the pair's heated exchange during the first Test at Trent Bridge.
The world governing body are considering whether to appeal against the ruling which saw Anderson found not guilty of a level three offence while Jaedja was eventually cleared after an appeal against a fine for a level one breach.
A decision whether to appeal the ruling made last week by Judicial Commissioner Gordon Lewis must be made by Sunday, 10 August, a deadline which coincides with the fourth day of the fourth Test between the two countries at Old Trafford.
"The International Cricket Council (ICC) today confirmed that it has received and is considering the written decision of His Honor Gordon Lewis AM, the Judicial Commissioner," a statement read.
"ICC Chief Executive David Richardson has seven days to consider whether to lodge an appeal against the decision."
The Board of Control for Cricket in India have sent a letter to the ICC urging them to act against Anderson, who would face missing the fifth Test at The Oval and potentially part of the one-day series between the two nations.
Anderson has reportedly admitted to swearing at Jadeja last month after being cleared by Lewis, but could yet face a ban should the ICC appeal, though such language would not qualify alone as a level three offence.
"As per the code, the BCCI cannot appeal against the order. But the ICC has got the right to appeal against the said order," BCCI secretary Sanjay Patel told ESPNcricinfo.
"Yesterday night, I had written a letter to David Richardson, CEO of ICC, saying that we are not happy with the order. The code has not been properly followed.
"There are too many lacunas and points under which the order can be appealed. All these points have been explained in detail in that letter. And I have also requested him that he should appeal against the order. Let us wait and see what they do now."