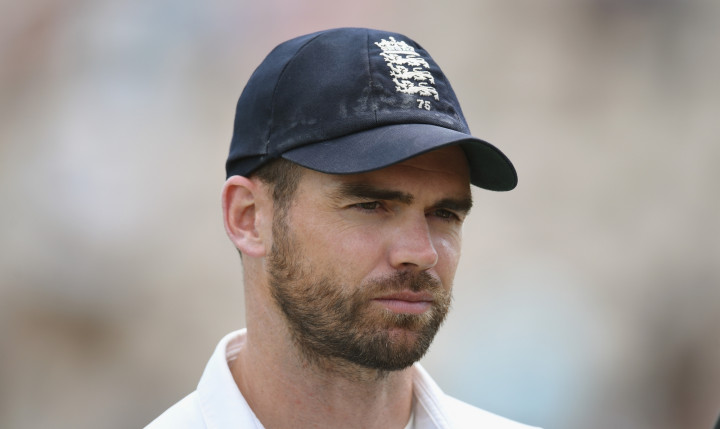 James Anderson and Ravindra Jaedja have been cleared of breaking the International Cricket Council's code of conduct after the governing body decided against appealing the not guilty verdict.
Anderson was found not guilty of a level three breach of the rules during a hearing last week while Jadeja won an appeal against a fine for a level one offence during the first Test at Trent Bridge last month.
Both players are therefore available for the remainder of the Test series between England and India which resumes with the fourth Test on Thursday at Old Trafford and face no further punishment, despite the Board of Control of Cricket in India writing a letter asking for the ruling to be reconsidered.
ICC chief executive David Richardson said: "This outcome is the result of two exhaustive and thorough disciplinary processes and, after considering the written decision, the ICC is satisfied with the manner in which the decisions have been reached.
"There appears to have been vastly conflicting evidence on both sides, with a total of 13 witnesses who gave testimony. After carefully considering the decision by Gordon Lewis we believe that no further purpose would be served by prolonging the process through further appeal proceedings.
"The disciplinary procedures were robust and transparent and all parties had ample opportunity to ask questions, test the evidence and make submissions. We have determined that there is no merit in an appeal and that it would not be in the best interest of the sport to take such action.
"International cricket is tough, competitive and uncompromising but we must reiterate that there is no place in the game for the use of offensive language that is personally insulting of one player by another.
"It is imperative that all captains, players and coaches as well as umpires and referees are reminded of and do not shirk their responsibility to one another and to the game."
The news comes on the eve of the decisive fourth Test on Anderson's home ground of Old Trafford and it is hoped the ICC's ruling could assist in calming tensions between the two nations with a five-match one-day series and a one-off T20 international on the horizon.
Anderson –who faced a lengthy ban from Test cricket had he been found guilty of a level three offence – was alleged to have pushed Jadeja on day two of the first Test between the two countries in July.
India's complaint to the ICC was followed by a counter-claim by England against Jadeja as tensions between the two sides, who are level at 1-1 in the best of five match Test series, intensified.
The 32 year old Anderson has reportedly admitted to swearing at Jadeja during the exchange but that admittance has not force the ICC into appealing the decision to clear both players.