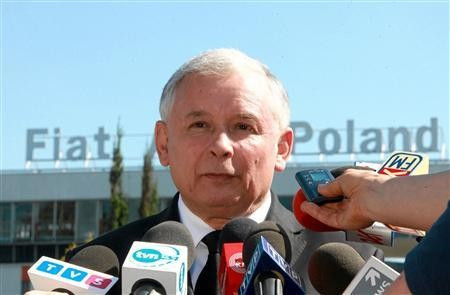 The twin brother of Lech Kaczynski, the Polish President killed in the Smolensk air disaster in April, has unexpectedly secured enough votes in the nation's presidential election to force a run-off vote between himself and front runner and Acting President Bronislaw Komoroski.
Mr Kaczynski's brother, Jaroslaw Kaczynski, has so far secured 36.74 per cent of the 94 per cent of the vote that has so far been counted. By contrast Mr Komoroski has 41.22 per cent, significantly short of the majority needed to avoid a run- off. Turnout was around 55 per cent.
Mr Komoroski and Mr Kaczynski will now have to face each other as the only remaining candidates in a run-off election due to take place on 4 July.
Mr Kaczynski formerly served as Prime Minister of Poland until he was replaced by Donald Tusk in the 2007 parliamentary election. He is a social conservative and a critic of the European Union whose tough image seems to have been softened since the surprise death of his brother.
Mr Kaczynski's Law and Justice Party sits with the British Conservative Party in the European Parliament while Mr Komoroski's Civic Platform Party is part of the centre-right European People's Party, which the Conservatives belonged to until last year.