Amazon founder and Chief Executive Jeff Bezos sold Amazon shares worth $1.8 billion in the last three days of July from which he earned $1.4 billion after taxes. There was no public statement on the intent behind the boss's bulk sale of Amazon shares.
According to a regulatory filing, Bezos sold close to one million shares of Amazon between July 29 and July 31, when the stock price was around $1,900 a share.
Although the Amazon CEO has done similar stock sale before, the July transaction was the largest to date on dollar value.
In 2017, Bezos sold Amazon stock worth $1.7 billion in two separate transactions in May and November that year.
Selling stock to fund space company Blue Origin
However, going by what Bezos told the U.S. Space Symposium in 2017, he has been selling shares worth $1 billion Amazon stock every year to fund his space exploration company, Blue Origin.
However, an Amazon spokesman refused to comment on this piece of Amazon news regarding the purpose of Bezos' current stock sale.
Incidentally, the $1.8 billion Bezos made from the sale matches the exact amount he made back in September of 2018 when Amazon's market cap hit $1 trillion.
Bezos continues to be the richest person in the world, commanding a net worth of $116 billion, per Forbes' rating and the last share price for Amazon.
The new filings also show that Bezos has given away 19.7 million shares to his ex-wife, MacKenzie. In terms of volume that will be 25 percent of Jeff's Amazon stake.
Jeff Bezos will continue to retain the voting control over the shares transferred to his wife that is worth $36.8 billion.
The fortune makes her the third-richest woman in the world, behind L'Oréal heiress Francoise Bettencourt Meyers and Alice Walton of the Walmart group.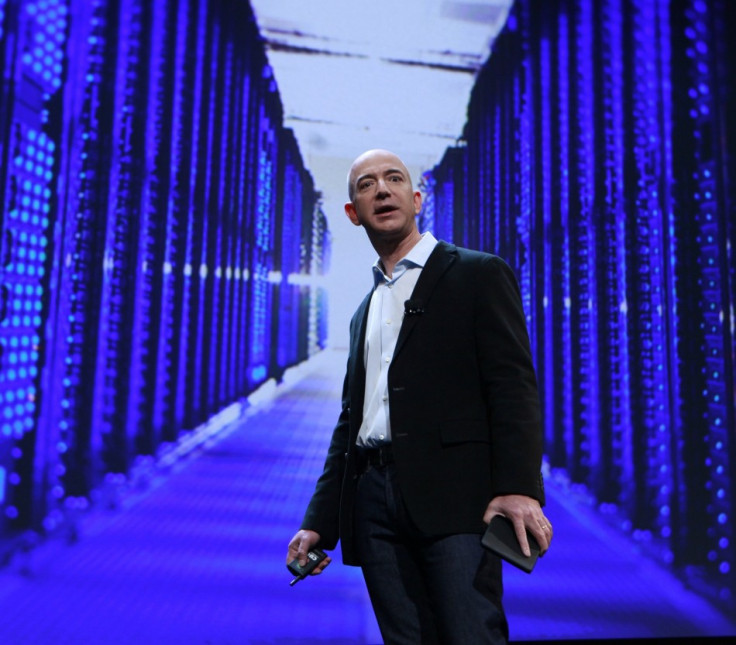 Not much on charity spending
Unlike the world's wealthiest, Bezos is yet to make a significant contribution to philanthropy.
In September 2018, Bezos announced the "Bezos Day One Fund", a $2 billion pledge for helping homeless American families and creating Montessori type pre-schools in the U.S.
But it is unclear how much funding has happened in the project.
Unlike her ex-husband, MacKenzie Bezos has been more candid about her charity plans. She has committed to donating most of her $36.6 billion to philanthropy after she settled her divorce suit with Jeff following his relationship with Lauren Sanchez, a former news anchor.
"I have a disproportionate amount of money to share. My approach to philanthropy will continue to be thoughtful. It will take time and effort and care. But I won't wait. And I will keep at it until the safe is empty," MacKenzie wrote in May.
In June 2017, Jeff Bezos tweeted seeking new ideas on where to donate his money. But he also hinted that his investments in Blue Origin, the Washington Post, and Amazon are also a form of charitable giving.
This article originally appeared in IBTimes US.