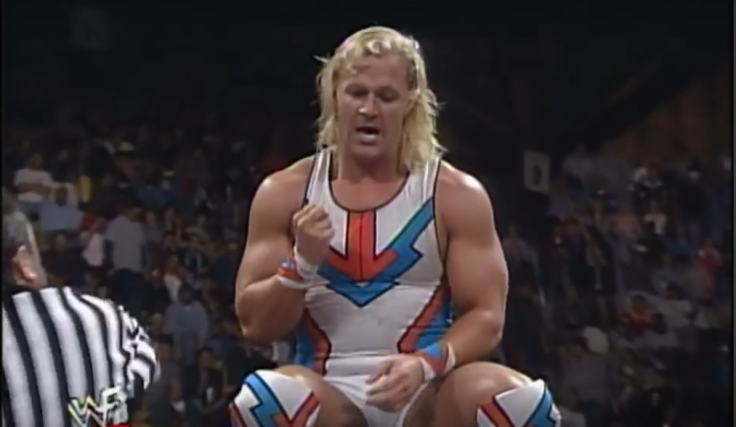 Jeff Jarrett has said that he did not hold up Vince McMahon for more money before he parted ways from the WWF (now known as the WWE) in October 1999. In an interview with The Ric Flair Show, the former wrestler slammed rumours that he had demanded more money from the wrestling entertainment company before his final fight.
Jarrett's contract expired on 16 October 1999, just a day before he squared off with Chyna for the Intercontinental Championship at No Mercy, which he eventually lost.
"All the issue of I held Vince [McMahon] up, who in their right mind would believe that? Honestly," Jarrett said. (Via 411mania)
"At that time, pay-per-views were monthly and you get paid about every 90 days. We had done a pay-per-view over in England, so I had about four or five pay-per-view payoffs coming. Obviously, Cleveland [Ohio] that night was coming."
The 49-year-old also said that as he was not paid for some "house show runs", he negotiated with Jim Ross because at the time McMahon was busy taking his company public.
"And then, I don't know, five, six, seven, house show runs, whatever the checks I haven't been paid for. And I thought it was going to be real simple because I think Jim Ross didn't have a real happy day because of how all of that went down," he said.
Jarrett said he got his payoffs for the last three or four months after he and Ross agreed on a number.
"I knew once I walked out of that building that night, for all my payoffs of the last three or four months, I had zero leverage. And the guy who, Vince may sign off on it, but the guy who comes up with that number was J.R. and J.R. was in a unique situation, so I didn't want to leave anything to chance," he said.
"I wanted to agree on a number and that's what we did. And I got my money that night and Vince, I can assure you this [and] Ric can attest to this: if Vince McMahon did not want to pay me, what in the hell was I going to do? He gladly paid me and did not hesitate."