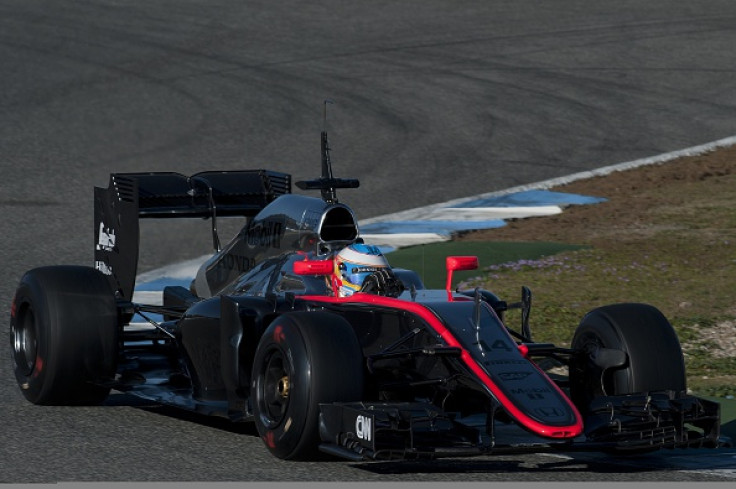 McLaren-Honda driver Jenson Button hailed the progress made by the team following a successful second day of testing at the Circuit de Catalunya in Barcelona.
The Woking based team has struggled in testing thus far following their change in constructor at the end of last year. The team managed just 209 laps in nine days of testing, and even the first day of the second Barcelona test proved difficult with the team managing just seven laps the entire day.
But, it all turned around on the second day for McLaren as the team completed a mammoth 101 laps on a single day, leaving the British driver delighted.
Button understands that the McLaren team are nowhere close to its rivals when compared to quick lap times and performance, but believes that the progress on the reliability front and the number of laps completed, have given the team a load of data to analyse and improve the car on every front.
"There's a lot of positives out of today. You look at the timing screens and yeah, we're nowhere near quick enough but there's a lot of progress that's been made today," Button said, as quoted by espnf1.
"A lot we can improve on for the next couple of days. All the engineers and aerodynamicists are all just sinking their teeth into what we've done today which is good. For a lot of teams 100 laps really isn't anything but for us it's like 1,000 laps because there's so much for us to learn about this package."
"Good progress made today, wasn't hard really from yesterday, but really nice to do 101 laps. Reliability has been great today; a really, really big step forward by everyone and big effort from everyone which is great to see. It's amazing what you get done when you have a reliable car because all of the comparisons and the aero work you can't do when the car stops half way through we were able to do today," the 2009 F1 world champion explained.