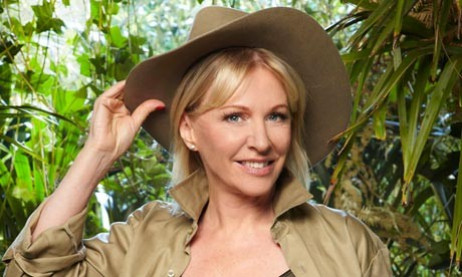 They say that revenge is a dish best served cold.
And if you happen the bitter ex-wife of John Butler, being able to deliver it at the touch of a button could not get any sweeter.
Jilted wife Rachael Butler has revealed she has I'm A Celebrity contestant Nadine Dorries' number on speed-dial and is on a mission to make the Tory MP pay for having an affair with her husband.
Butler was left heartbroken last year when she discovered that Dorries, who she considered a friend, had been sleeping with her husband.
The 56-year-old mother-of-two has now admitted to calling the show "hundreds of times" in a bid to make sure her arch rival is selected to take part in the reality show's gruesome bushtucker trials, where contestants are expected to eat a variety of unpalatable 'jungle foods'.
Butler said: "I voted for her to do the trial thing. I wanted to see her suffer. I don't want her to be voted off.
"They go into a five star hotel if they leave. Bugger that - I don't want to see that. Keep her suffering.
"I must have voted for her a hundred of times, it's worth the money to keep watching her eat testicles and anuses.
"The public seem to be picking on her and I'm like, 'carry on, keep on picking on Dorries, she deserves everything she gets.'"
According to reports, the 55-year-old Dorries has infuriated senior Conservatives by heading off to the Australian jungle without informing them.
David Cameron is expected to grill the former nurse, who is accused of abandoning her constituency duties in Mid-Bedfordshire, upon her return to the UK.