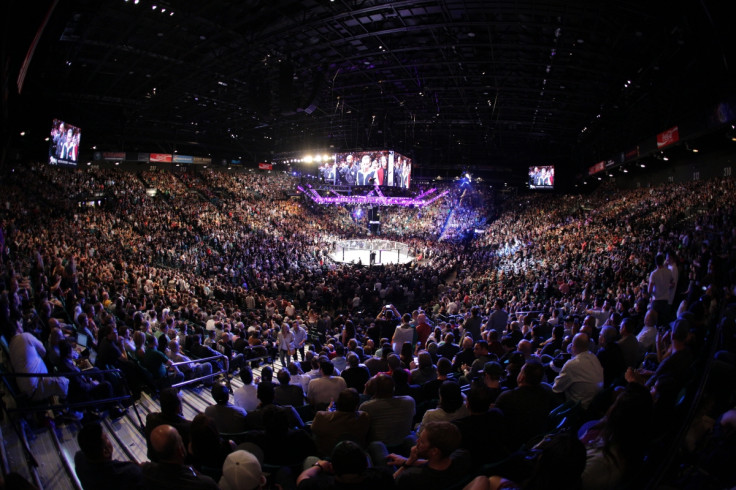 The UK's leading brain injury association, Headway, has called for mixed martial arts (MMA) to be banned following the death of Joao Carvalho. The 28-year-old Nobrega team fighter underwent surgery after falling ill in the aftermath of a third-round TKO welterweight defeat to Charlie Ward during a Total Extreme Fighting (TEF) card at Dublin's National Stadium last weekend. Carvalho died from his injuries at Beaumont Hospital on Monday night (11 April).
Although his team have stressed that all safety regulations were followed and that the referee observed every rule before Carvalho received "non-stop" medical assistance, such an incident has inevitably raised questions over the legitimacy of an undeniably brutal sport that was only legalised in the state of New York last month.
"Joao's death is yet another tragic example of why MMA should be banned," Headway chief executive Peter McCabe said. "It is a barbaric and dangerous activity that has no right to be called a sport. When the objective is to render your opponents senseless by kicking and punching them in the head, it is no surprise when a participant sustains fatal neurological damage.
"There is clear evidence – supported by the BMA and numerous other medical associations around the world – that the cumulative effect of repeated blows to the head causes brain injury. There is no conceivable way in which MMA can even remotely be considered safe. How many more young men need to die before we take action?"
Carvalho's death has sparked debate in Ireland over the regulation of MMA, which is widely considered to be one of the fastest-growing sports in the world. Arguably the sport's biggest star, recently defeated UFC featherweight champion Conor McGregor, hails from Dublin and competed domestically before his rise to global prominence.
"We don't have control over these events at the moment. They are not regulated," Michael Ring, minister of state at the Department of Transport, Tourism and Sport, told RTE radio, as quoted by The Irish Times.
He later added: "Clearly there's a problem. It's not going to go away and it needs to be looked at. It's awful that a man died in Ireland and that there are three people in hospital with brain haemorrhages because of this sport."
McGregor, whose coach John Kavanagh also trains Ward, was at ringside during his teammate's latest fight and described Carvalho's death as "truly heartbreaking". He admitted it was a sad time to be a fighter and a fight fan, with boxing also facing similar questions over its safety recently after Nick Blackwell spent almost seven days in a medically induced coma following his 10th-round British middleweight title defeat to Chris Eubank Jr at Wembley Arena.