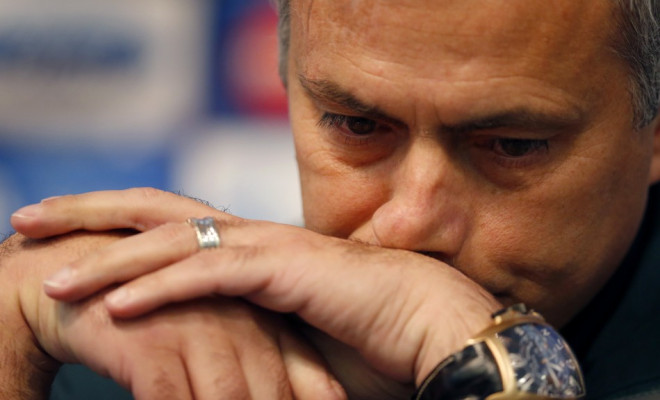 Liverpool favourite John Aldridge believes Chelsea manager Jose Mourinho is scared of the Merseyside club.
The Reds have been in impressive form in the league under the guidance of Brendan Rodgers this season. Liverpool registered a 3-0 victory over Southampton at St Mary's Stadium and their win over the Saints have seen them climb up the league table.
Liverpool are second in the table with 59 points from 28 games, trailing league leaders Chelsea by four points. The Reds, meanwhile, are level on points with third-place Arsenal with the goal difference separating the two teams.
Aldridge claims the former Real Madrid manager is worried with the Anfield outfit's form this season.
"Jose Mourinho is scared of Liverpool. The Reds are breathing down Chelsea's necks and they have the Portuguese manager worried. But Mourinho has been that way for some time this season," Aldridge told the Liverpool Echo.
"He celebrated the win at Stamford Bridge in December in a way he hasn't celebrated any other victory this season. That is because he is concerned by Liverpool. Maybe it all boils down to the Champions League semi-final but I think it is more to do with this season and the threat Brendan Rodgers' men posses."
Rodgers' side are yet to face title contenders Chelsea and Manchester City in the Premier League. Both the games will be played at Anfield, where the Reds have lost only once in the league this season.
Aldridge insists that Liverpool will have a huge say in the title race, if the Reds fail to clinch it this season.
"Regardless of what happens, Liverpool are going to have a massive say in this title race. If the Reds don't manage to clinch the championship, then they will influence who does. There is still a long, long way to go in this race," the former Liverpool striker said.
"There are 10 games left and a lot can happen but the fact that Liverpool's odds have come down to 5-1 says everything. Chelsea and Manchester City both have to come to Anfield and Mourinho, in particular, is worried."
"He has seen what they have done to Arsenal, Everton and Spurs and every side in the league is thinking 'We don't want to be playing them. It has not been like that with Liverpool for donkey's years," Aldridge stressed.