Jolla will launch an online app store featuring MeeGo software to back up the release of its first smartphone later this year.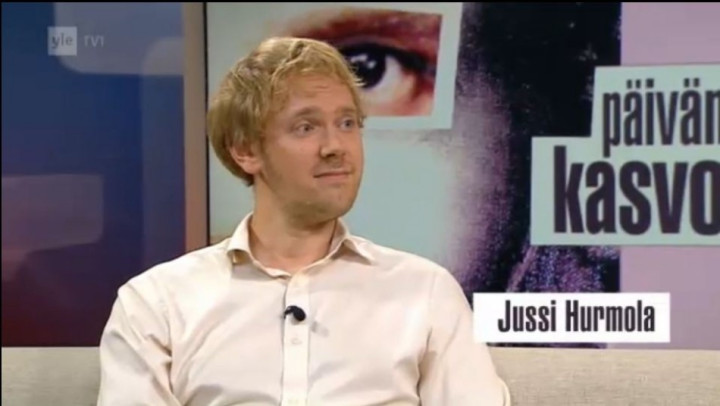 Managing director Jussi Hurmola said it was clear that Jolla's phone needs third-party support, applications and an ecosystem. He pointed out that a version of Angry Birds is already available for MeeGo devices.
"We are all the time building our ecosystem and we will also create a software store where consumers can buy applications for their phone," he told Ossi Mantylahti, an engagement manager at Capgemini.
"When the smart phone hits the market, it must absolutely have large number of applications available. When we publish about the phone, we will also tell more about the availability of applications."
The first phone is expected to come to market later in 2012 but Hurmola said Jolla was going to be very cautious when it came to making promises.
"Our first phone is coming up later this year," he said in the interview, later explaining that the device announcement would be made in 2012, "but I can't promise that the device will hit the Christmas market."
Asked if he was worried about going the way of Open Moko, which was another open source smartphone project, he said MeeGo planned to be much more consumer-focused than other similar systems.
"It is true that we have not heard too much from Open Moko for quite some time. But one has to remember that Jolla's main goal is not to create an open source phone. We aim to create a competitive smartphone almost everybody would want for themselves," Hurmola said.
"The phone will be a smartphone for mass market. It will not be a tech phone intended for Linux hackers. Consumers are not able to hack the kernel or flash new software for the device."
Although Jolla intends to manufacture its own smartphones, it will look for business partnerships to help it overcome its small business status.
The company has already announced a deal with D.Phone in China to distribute MeeGo smartphones to its 2,000 retail stores and Jolla plans to use similar partnerships to expand its reach into new territories.
"Because in this market it is very difficult to operate as a small company we intend to become a serious player," Hurmola said.
Jolla has not confirmed if it has licensed any elements of the MeeGo software from Nokia. Hurmola admitted the company had licensed certain assets, but said he could not go into details on those elements and their sources.
"Jolla's software stack is quite similar to all other smart phone manufacturers. Most of our code is open source - Meego, Qt and oFono," he said.
"In order to make a phone, however, one needs a number of foundation technologies like chipset, GSM, UMTS and UI codes. We have licensed these from markets in a similar manner to other smartphone makers."
UPDATE: Jolla has been in touch to clarify the company's commitment to a developer version of the MeeGo smartphone.
"There were a couple of quotes from Jussi Hurmola about the product. I think they were translated from Finnish to English and misunderstood, or then the developer edition was left out," the spokewoman says, pointing to Hurmola's comments about the phone being a smartphone for the mass market and not being intended for Linux hackers.
On the original posting by Mantylahti this was followed by bullet pointed information of a developer edition: "We are however planning on creating a development version of the phone for open source community, those interested in Linux and open systems and for partners."
"Jolla is going to release a developer edition of the device which gives full access to linux hackers and technology enthusiasts. Jolla will fully support the communities and be part of them, and wants them to be part of creating and developing our device," the spokeswoman confirmed.