Jonnie Peacock desperate for latest chapter in enduring rivalry with Richard Browne this summer
Browne announced his decision to come out of retirement earlier this year.
Peacock tells IBTimes UK: "I never believed for a second that he would stay retired."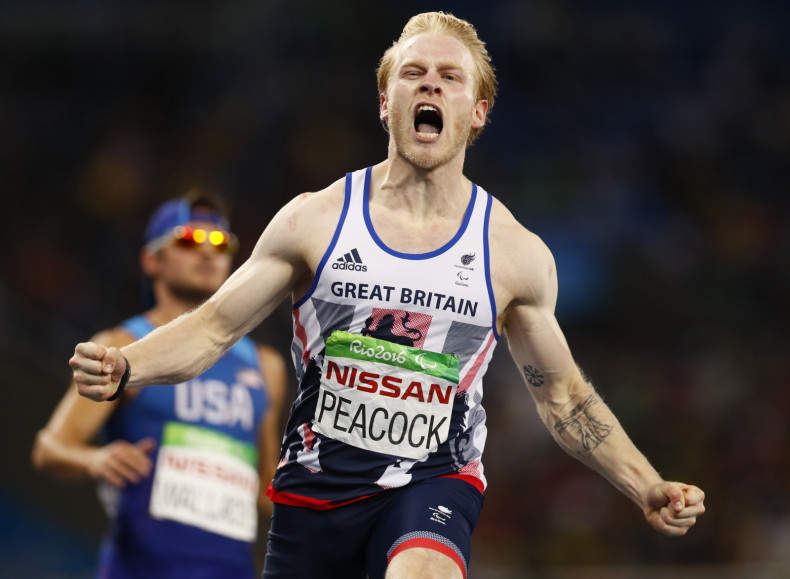 Jonnie Peacock is counting the days until he can lock horns with Richard Browne again this summer, having not believed for a second that his sprint rival was ready to retire last year.
Peacock, a gold medal winner at the Paralympic Games in London 2012 and again in Rio de Janeiro last year, is out to add a second World Championship title later this summer in London. Before that, he and Browne will renew their rivalry at the Great CityGames in Manchester at the end of May, one of the American's first major competitions since announcing his decision to come out of retirement earlier this year.
Browne called time on his career in July 2016, having withdrawn from the United States team with a hamstring injury ahead of Rio, having also been involved in a car accident at the start of the year.
But even as that announcement came out, Peacock knew he hadn't seen the last of the man he has shared one of most engrossing rivalries in recent Paralympic history with.
"I never believed for a second that he would stay retired," the 23-year-old told IBTimes UK. "I knew he would come back this year. He announced it and I was like, 'I don't believe it, I'll see you next year. I'll believe it when he doesn't step on the race track next year.' And what's he done? He's never retired and I don't think he really thought that either."
In Browne's absence, Peacock defended his T44 100m world title in Rio but admits the absence of his rival left a sour taste.
"When I saw Richard had got injured I was really gutted. I really wanted to race him last season. I was confident in my ability and what I could do, so it was a big shame. Now that he is back this year I am really excited. Obviously he still might be feeling his way back a bit, it might take him a while to get back to his very best, but he's an incredible athlete."
While Peacock has two Paralympic titles to hold over Browne, the American remains the man to beat in World Championships. Browne has clinched gold on three occasions and will arrive in London later this summer as defending champion following his success in Doha two years ago – a competition Peacock missed as a result of injury.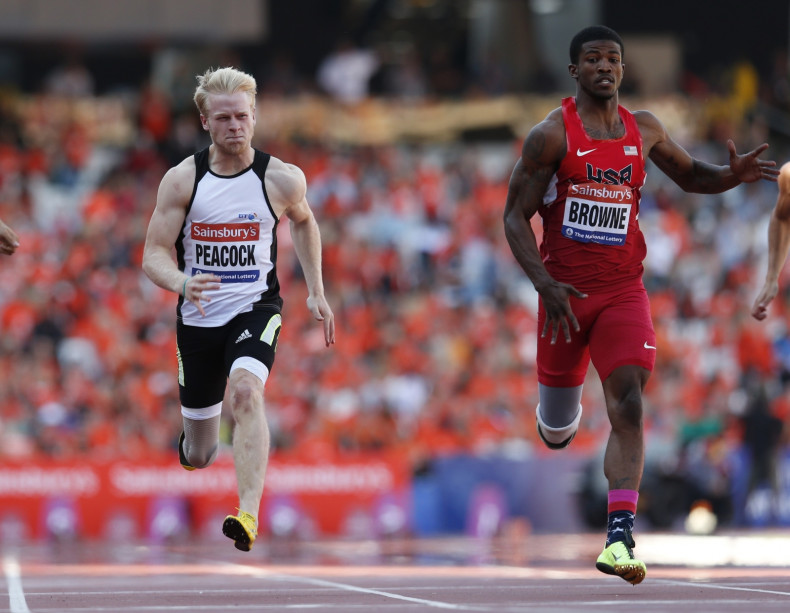 His frustration with missing that event dissipated somewhat with last summer's Paralympic success, but he realises Browne will be the man to beat.
"I'm just trying to improve. I moved coaches last season and it has paid off. I'm really excited, I've been doing some good things this season so I hope it will pay off when it comes to the outdoor races. When it comes to London 2017, technically he [Browne] is still the world champion and the man to beat; he's the athlete everyone else will be looking to hunt down. We all want to take the title from him."
A reunion between Peacock and Browne looms large, but their duopoly of the T44 100m event could be broken by Felix Streng. The 22-year-old, born in Bolivia but racing under the German flag, took the bronze medal in Rio last summer and the double Paralympian admits the field is now more competitive than it has ever been.
"Felix is an incredible athlete, he is growing every year and getting better and better. I see him as someone who is going to improve massively and be one of the best. I think he will be one of the best sprinters and it just a matter of time before he has that real big breakthrough. He's run sub 11 seconds a few times so I do believe he will start dropping down soon and start challenging.
"Richard is an incredible athlete and I can't take anything away from him, but he is just coming back from time off. I know his training isn't quite where he wants it be at the minute but I know by the time the world championships come around he will be there."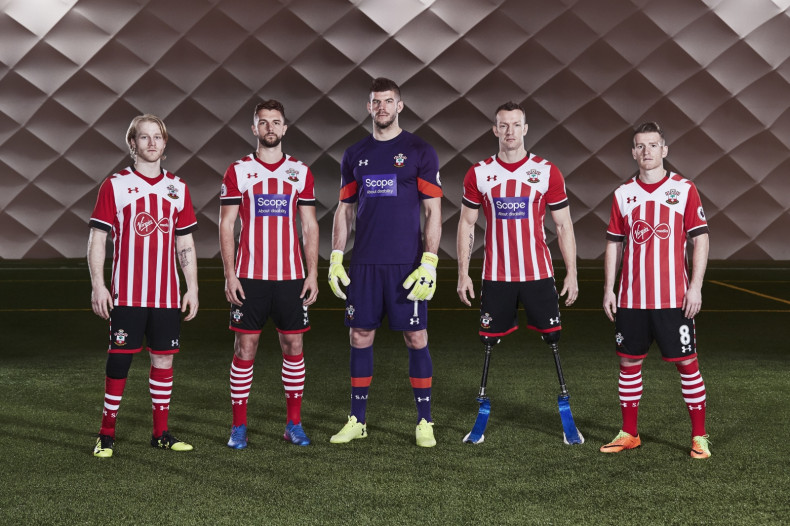 They may be three years away, but the 2020 Games in Tokyo are already in Peacock's mind. But could it be his last Paralympic adventure? "It's difficult. I definitely want to go to Tokyo. At the time, I will be 25, 26, so I'll be reaching my peak. I don't know what I'll do after that to be honest, haven't thought about it. I could probably say that if everything goes perfectly in Tokyo then I could call it a day and know I've given everything I have to give and that I'm not really going to get any faster. But at the same time, I could see myself going to Tokyo and realising, right I want more of this."
Peacock was speaking to IBTimes UK after joining up with Virgin Media and disability charity Scope who are aiming to call out disability discrimination at football grounds across the country.
New research shows eight out of 10 disabled football fans have experienced some form of discrimination at a football stadium, with almost two thirds stopping attending matches as a result.
To highlight the issue, Southampton will wear shirts branded with the Scope logo when they host Manchester United at St Mary's on Wednesday.
"It is trying to raise awareness for one of the big problems we have in football at the moment," he said. "Discrimination is still happening, there are changes that need to happen. Football is a big sport, there is a lot of money there and it makes a huge difference to people lives. What it comes down to, disabled fans want to go to the football as much as anyone else, they want to feel the atmosphere without the worry of someone saying something."
Virgin Media is donating its sponsorship of Southampton FC to Scope for the Saints vs Manchester United game on Wednesday 17th May. Virgin Media has all the football with Sky Sports and BT Sports on its platform.