Current Ultimate Fighting Championship (UFC) interim featherweight champion Jose Aldo's coach Andre Pederneiras has revealed that the Brazilian has "no choice" but to stay in the UFC and that he will most likely return to the Octagon in early 2017.
Aldo was not too happy with the UFC due to being passed over for a rematch with Conor McGregor after he was promised a fight with the Irishman following his win over Frankie Edgar in July. The Brazilian was also not impressed with the company allowing McGregor to keep his featherweight title despite not defending it even once since winning the belt last December.
The 30-year-old had earlier confirmed that he wants to move out of the UFC even if a match with McGregor is offered to him but according to Pederneiras the UFC has refused to grant him an unconditional release that would allow him to pursue other interests outside Mixed Martial Arts (MMA).
"Right now we have this Pettis vs Holloway fight and there's Conor's decision too. We can only know what's going to happen after that. Aldo wants to retire in order to do other things, but in these talks we had with the UFC, it became quite clear that they will not let him go to pursue that. There's no choice but to fight", said Andre Pederneiras, as quoted by FoxSports.
"It'll depend on the outcomes of these two fights. Pettis vs Holloway and Conor vs Alvarez. I don't know what Conor will decide but I believe February or March would be a good date to face him. They are fighting now, so there would be a good three, four month break", Aldo's manager added.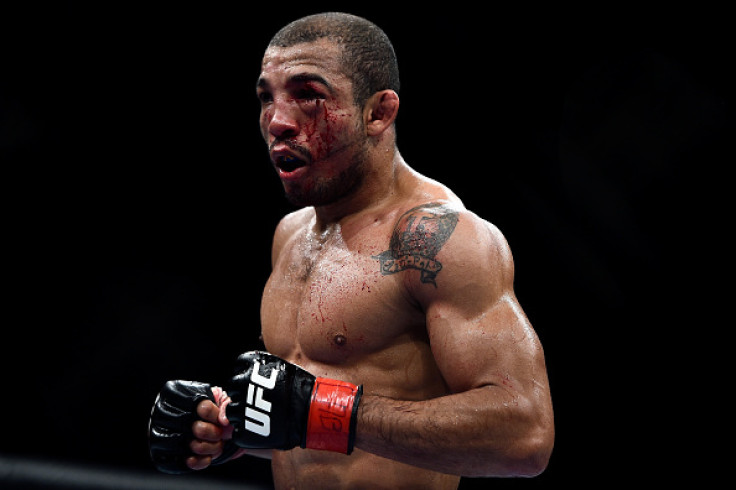 The Brazilian fighter has expressed interest in grappling, kickboxing and football as careers he might take up once his fighting career comes to an end. However, with the latest developments he will have to wait until December to evaluate his future with the company.