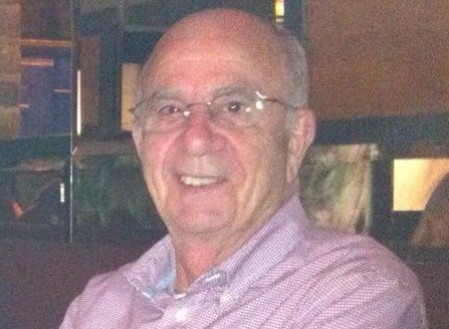 A 20-year-old man has been arrested for the murder of Joseph Griffiths, the pensioner who was killed in his home on Saturday morning.
Police said the man was arrested this morning on suspicion of murder and is being held at a central London police station.
Griffiths, 73, was stabbed to death at his home in west London. Officers had been called to the house on Hazlebury Road at 6.20am following reports of a burglary.
They found a man inside who had suffered from a "vicious attack". He was pronounced dead at the scene.
The post-mortem concluded the victim had been stabbed to death. Following the arrest, detective chief inspector Steven Laurence said: "We continue to appeal to anyone who may have witnessed anyone suspicious prior to or after this incident or anybody who has any information which would assist us.
"We are conducting house to house inquiries in and around Mr Griffiths' home and forensic examinations are also ongoing."
The victim had a wife and two grown-up sons. Other people were in the house at the time of the murder, but none were injured. Police think Griffiths may have disturbed an intruder.
In a statement, Griffiths' family said: "Joe was a husband, father and grandfather, he was a successful businessman who embraced life and lived it to the full.
"He took great pride in his business and it gave him immense satisfaction that three generations of the Griffiths family were employed there.
"Joe's sudden and tragic demise has shocked and saddened all who knew and loved him, and has left a great void in all our lives. We will miss his forthright views and wicked sense of fun.
"Joe leaves behind a wife, two sons and seven grandchildren, who all completely adore and miss him.
"The support from our friends, our customers, old and new has been overwhelming, we greatly appreciate it."