Dredd First Trailer Sees Karl Urban Keep Helmet on [VIDEO]
The first trailer has been released for Dredd, the second attempt to adapt the popular 2000AD comic book into a film.
Karl Urban plays the iconic character Judge Dredd, the futuristic cop who considers himself judge, jury and executioner in the crime-ridden metropolis of Mega City One.
The story sees Dredd and new recruit Anderson (played by Olivia Thirlby) set out to tackle a new drug on the city's streets, the reality-twisting Slo-mo.
Armed with their lawgivers - special multi-function, voice-operated and fingerprint-activated guns, the pair find themselves trapped at the top of a high-rise building with the city's leading drug dealer.
In a plot that appears to mirror that of recent breakout hit The Raid, they fight their way from floor to floor to stamp out the drug for good.
Fans of the comic will be placated by one important detail - it appears Dredd will not take his helmet off this time.
Since the character first appeared in the comic in 1977, he has never taken off his helmet, with his mouth the only visible part of his face. This trait, which represents Dredd taking his job so seriously he could not exist without it, was ignored in the 1995 movie Judge Dredd, starring Sylvester Stallone, angering many fans.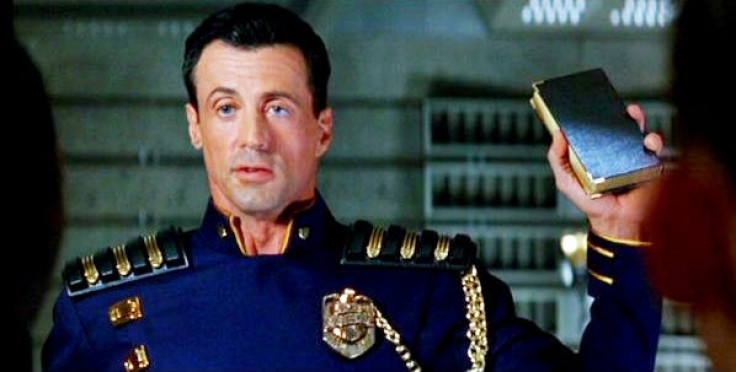 In the earlier effort, the film-makers were apparently not willing to pay for an A-list star as lead and then covering up most of his face.
However, the decision to unmask Dredd, while sanitising his violent, uncompromising character, alienated the character's fans and failed to attract newcomers.
After previous disappointment, 2000AD followers will be wary about putting too much faith in Hollywood's treatment of their favourite character.
All questions will be answered when Dredd is released in September.
© Copyright IBTimes 2023. All rights reserved.