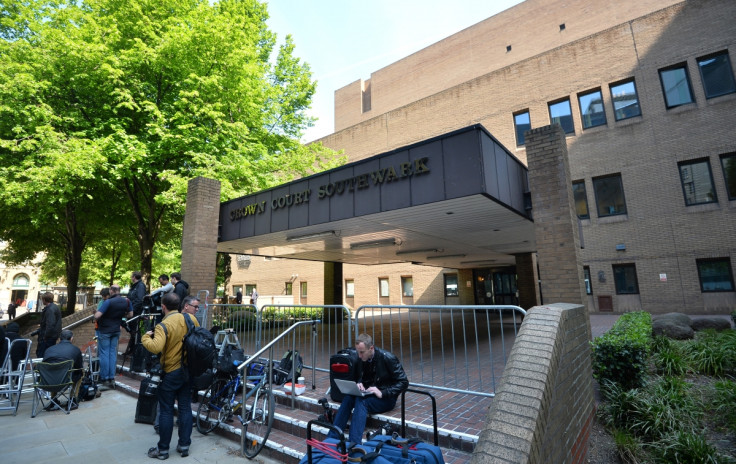 A Muslim convert accused of preaching sharia law was ordered to stand up by a judge who told him: "This is not a court of religion".
Ricardo McFarlane, 30, allegedly breached an antisocial behaviour order (Asbo) barring him from approaching people to promote Sharia law last March.
McFarlane and a group of up to 20 other men are said to have set up a stall outside Topshop in Oxford Street and called for strict Islamic laws to be imposed across the UK.
He is also said to have gone to Tooting Broadway Station on 4 April and Kingsland Road in Dalston on 16 April, 2016, and set up similar stalls.
The bearded defendant, wearing a green and gold robe, told the Southwark Crown Court usher he would not stand for "any man" for religious reasons before the hearing began.
Judge Martin Beddoe noticed that McFarlane, who is on conditional bail, did not stand up when he entered the courtroom.
"If Mr McFarlane isn't going to treat this court with respect then I might have to deal with him differently than to release him on bail," the judge said.
Roy Hedlam, defending, said: "Because of his religious belief he believes there is only one person who he should bow to."
Judge Beddoe continued: "That is as may be, but this isn't a court of religion, this is a secular court and it expects to be treated with respect. That isn't in breach of any religious principles I'm aware of."
McFarlane then stood up in the dock while judge Beddoe was speaking, prompting him to say: "He's very kindly standing up for me because I'm about to go."
The defendant denies one count of breach of an Asbo and is due to stand trial at Southwark Crown Court in the week beginning the 11 September.