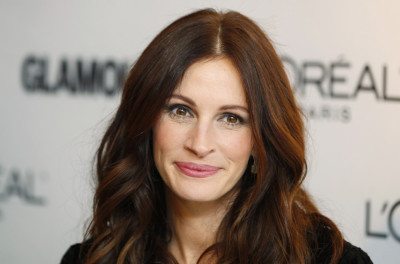 Julia Roberts' half-sister Nancy Motes has been found dead at a Los Angeles home, of an apparent drug overdose.
A spokesman for the Los Angeles Coroner's Office told Mail Online that the body of Nancy Motes, 37, was found in the bathroom of her home by her fiancé John Dilbeck.
In a statement to People magazine, the Roberts family expressed their grief.
"It is with deep sadness that the family of Nancy Motes ... confirms that she was found dead in Los Angeles yesterday of an apparent drug overdose," the statement read. "There is no official report from the Coroner's office yet. The family is both shocked and devastated."
Nancy was the daughter of the Oscar-winning actress' mother Betty Lou and her stepfather Michael Motes. Her other siblings include actors Eric Roberts, and Lisa Roberts Gillan.
Nancy had previously talked about her struggle to lose weight and said she was "taunted" about being overweight by Julia.
"It makes me feel incredibly hurt and very sad," she said. "When you're in a family of very, very exceptionally beautiful people it's intimidating."
"I think that growing up as Pretty Woman's little sister has definitely made me try to see the person inside and not the person outside. A lot of my life I felt judged for my weight," she added.
"When I was in high school and she was an adult, she would just let me know that I was definitely overweight," Nancy recalled. "She would make it quite clear to me and in a not so nice manner. Julia did not want to see me go down that path [of acting] … So I just got a lot of criticism from Julia, which was very discouraging for me."